Celebrity
BLACKPINK's Rose Confirmed To Appear On Variety Show Featuring SHINee's Onew, Lee Dong Wook, And Kim Go Eun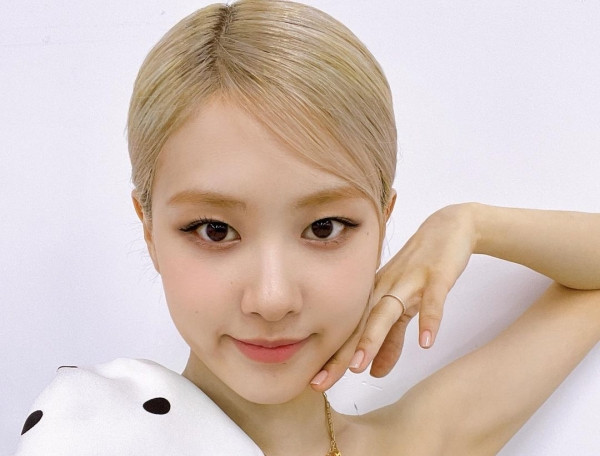 BLACKPINK's Rose was rumored to be appearing on JTBC's newest variety show that will be hosted by six fixed cast members that include SHINee's Onew, Lee Dong Wook, Kim Go Eun, Yoon Jong Shin, Lee Ji Ah, and AKMU's Lee Suhyun. And today, it was confirmed the YG Entertainment's superstar idol singer is joining the cast as a guest.
JTBC is releasing the variety show titled The Sea I Desire next month, and a staff told Newsen on Wednesday, May 26, that BLACKPINK's Rose will be on the program as a special guest. Insiders further revealed that the 24-year-old participated in the advance recording of the show.
The BLACKPINK member now officially joins Zai.Ro and MeloMance's Jeong Dong Hwan as confirmed guests in the star-studded series. This will be the On the Ground singer's first variety show appearance as a solo artist.
Then again, it was not mentioned what she would actually do in The Sea I Desire but based on its concept, fans will probably see her having fun in the water. Perhaps, she will also be invited to sing live at the bar while also enjoying a short break away from the city.
The fixed cast members have their own roles in the show, and they all have an interesting assignment as they run the bar together. Actress Lee Ji Ah will be cooking for the guests and peers while Lee Dong Wook will be managing the bar as its bartender.
SHINee's Onew will be in charge of the bakery, while The King: The Eternal Monarch actress, Kim Go Eun, will serve as the lifeguard since the bar is also close to the sea. Obviously, Yoon Jong Shin and Lee Suhyun will be in charge of the music, so there will be lots of singing as well.
Meanwhile, The Sea I Desire will premiere on June 29 at 9 p.m. KST, as per Allkpop. Fans still have to wait for the exact date when the episode with BLACKPINK's Rose is set to air.