Music
BLACKPINK To Finally Release 'THE SHOW' Live CD In June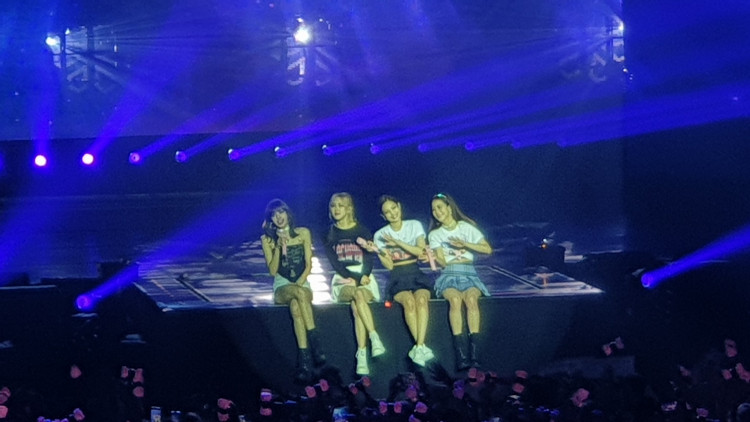 BLACKPINK's first-ever online concert called 'THE SHOW' was announced by YG Entertainment that it is now available on CD. It was announced that on June 1, BLACKPINK's 'THE SHOW' Live CD will be officially available on YG Select, as well as on online and offline shops in South Korea.
BLACKPINK's past event in January was decorated with breathtaking stages of BLACKPINK's chart-topping songs such as 'DDU-DU DDU-DU,' 'Kill This Love,' 'Pretty Savage,' 'Lovesick Girls,' and more. The girl group is an undeniable force right now.
"A BLACKPINK concert is the epitome of pop showmanship, produced with choreography and costumes that burst with dazzling flair," Star News site reported.
Any BLINK - Blackpink's fan club, will tell you how visually energizing the group's performances are. BLACKPINK's 'THE SHOW' Live CD consists of two discs and it contains a total of 15 tracks, which are performed at the online concert.
Solo songs of Lisa Manoban and Kim Jisoo are not included in the live CD due to copyright issues, even though their solo songs were revealed at the online concert. In the past online concert, YouTube's 'THE SHOW' membership subscribers and viewers were counted at around 280,000 which is the total number of participants in five concerts at the stadiums.
According to Kpopstarz, the online concert also recorded the highest audience rating 19.2 percent with the most viewers coming from the United States. Because of the event, it is revealed that BLACKPINK gained an estimated amount of 11,760,000 KRW which is 10,510,000 USD.
On May 11 at 4 p.m. KST, pre-order for the BLACKPINK's 'THE SHOW' has opened and will continue until May 31. According to the site, special YG Select gifts will be given to the fans who will purchase the product, as the CD is sold for 26,000 KRW which is 24 USD, and that fans can purchase it on the YG Select website.
The girl group formed YG Entertainment has once again made it to the Billboard World Albums Chart. BLACKPINK rose to No. 4 on the chart with 'THE ALBUM' for the week ending on May 15 and now spends its 31st week on the tally.
In the United States, BLACKPINK's first-ever full-length album is also doing well on the iTunes Chart. It is the highest-ranking album on the chart among the old releases.