Celebrity
Actor Park Seo Joon To Make A Drama Comeback With 'Hard Creature'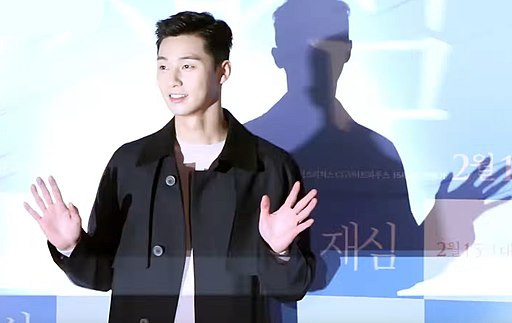 Park Seo Joon is going to be in a new drama as the lead! It is a story of survival and human rights and fans are excited about it!
According to media outlets, one of the Korean rom-com kings, Park Seo Joon recently received casting offers to lead the upcoming drama series titled 'Hard Creature.' With the literal title, 'Gyeongseong Creature,' it is revealed that the series will be about dealing with anxiety and human wounds.
The story of 'Gyeongseong Creature' will revolve around young people who had no choice but to risk their lives just to get even just a pinch of happiness. Park Seo Joon is a South Korean actor, he made his entertainment debut in 2011 by appearing in the music video of Bang Yong-guk's single 'I Remember.'
Park Seo Joon has both outstanding acting skills and irresistible charm. He is even been called the King of Romantic Comedy (rom-com) by his co-stars.
The new drama is written by 'Dr. Romantic' writer Kang Eun Yang, and the drama will be directed by Jung Dong Yoon who is behind 'It's Okay To Not Be Okay (2020)' and also the drama 'Hot Stove League (2019).' According to reports, if Park Seo Joon accepts the new drama offer, he is expected to portray the character of Jang Tae Sang.
Jang Tae Sang is an ordinary man who lived in Bukchon. He is a man who focuses more on his everyday real life rather than being interested in injustice and other people's lives.
However, Jang Tae Sang is about to meet a woman that will change his life. He will be involved in a situation to embrace justice and human rights, which will become the turning point of his life.
Director Jung Dong Yoon and scriptwriter Kang Eun Kyung are in charge of the drama. The collaboration of both two creatives and 'Hwarang' actors are already gaining expectations from the audience.
According to Awesome ENT, Park Soo Joon's agency confirmed that indeed the actor received an offer to star in the drama 'Gyeongseong Creature.' However, the entertainment agency clarified that as of the moment, rom-com king Park Seo Joon has only received the drama's synopsis.
Meanwhile, the script for the drama has yet to be received by the actor. Awesome ENT also revealed that the actor is positively considering the offer for the new drama and that theta is currently checking on his schedule to come up with a decision.