Video
Bangtan Bomb: BTS Members Suprise & Gush Over Jin With 28th Birthday Cake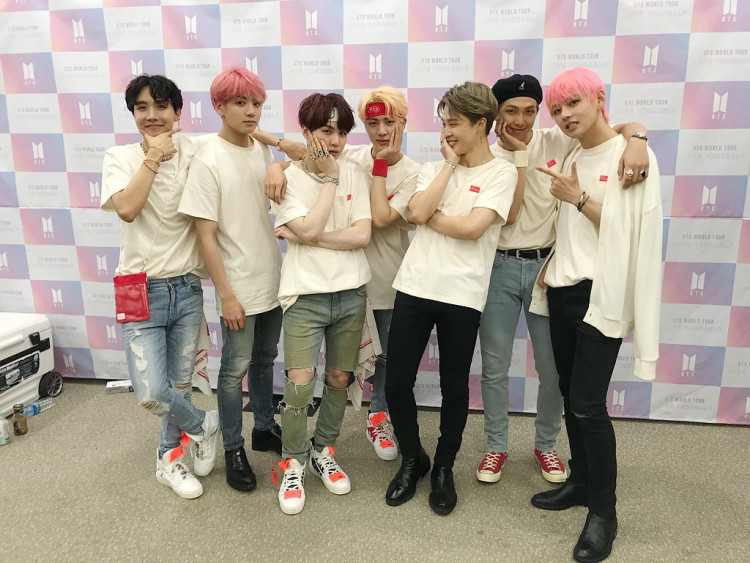 The recently uploaded episode of Bangtan Bomb shows the Grammy-nominated artists surprising their ultimate Hyung, Jin, on his 28th birthday with a cake!
BTS's Jin surprised by his fellow band members
RM, Jimin, J-hope, V, and Jungkook planned a short yet touching surprise for Jin's 28th birthday, prepared and led by the band's maknae Jungkook and J-hope. However, Suga was not able to participate due to his shoulder operation.
In the latest video by Bangtan Bomb, fans can see the world's most phenomenal K-pop group showing love to Jin.
The first part of the 2:54-minute video shows Jungkook and J-hope getting ready with Jin's cake, designing it with number candles, and the Moon singer's customized photo. The photo is hailed as one of Jin's cutest take by V during the 118th episode of Run BTS.
Jungkook and J-hope's preparation was held in the next room to Jin and then paved the way for the surprise to take place.
V followed his fellow band member and then happily sang a Happy Birthday in Korean-language. The video can see Jin sitting next to RM, leading him to stand up and accept the surprise.
Jin's smile and facial expression show how joyful he is on his band's cute surprise. Before blowing the candles, the Abyss singer led in singing a part of Life Goes On.
BTS members show love for Jin
After Jin blew the cake's candle, his bandmates then expressed their greetings through physical interaction. Jimin and V touched the cheeks of Jin as if they are squeezing a baby's face.
RM also massaged Jin's back and shouted a joyful squeal, proving how happy he is for his member's birthday.
"I woke up this morning, and about ten people texted me," Jin said. He also added that he feels special because V's close pal and fellow WOOGA Squad member Park Seo Joon greeted him; well, thanks to V!
Watch the video above!