Music
LOONA Still Soaring In The Radio Chart's TOP 40 For Two Consecutive Weeks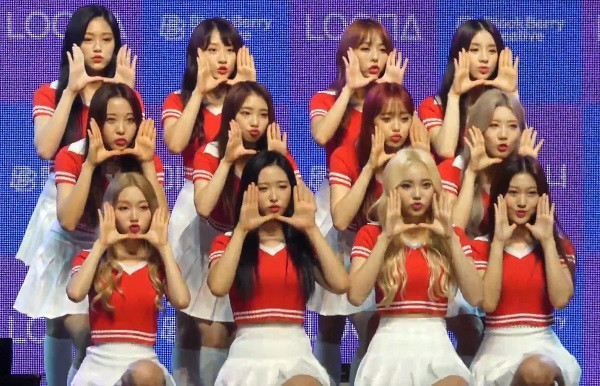 The Next Generation Award's recipient in the 2021 Golden Disk Awards, LOONA, is now building a name in the U.S. market and has once again broken its record.
LOONA Bagging A Remarkable Award
The Orbit has recently executed their highest jump yet as their idol group favorite, LOONA, bagged an award in the 2021 Golden Disk Awards.
As the promising girl group received their prize, the members made their acceptance speech. They revealed that it is their first time to be on stage at the GDA since their debut.
The girls also expressed their thanks to the staff and their company for giving them such an opportunity.
The group continued saying their thanks to everyone for helping them improve with each of their activities. They promised that LOONA would be a group that continually improves despite these trying times. The group added, "This is an honor, and we will repay our fans with better performances and results this year."
The Group Building Its Name Globally
On MediaBase Top 40 Pop Radio Chart, LOONA's Star has ranked 38th for two consecutive weeks with 928 spins in total as divulged by the Radio Chart MediaBase.
With this result, LOONA proves popularity amongst the U.S. radio markets with this step up record from last week's result. Furthermore, on iHeartRadio's Most Requested Live, LOONA's Star has topped the list for two weeks straight.
Moreover, Blockberry Creative, a related individual of their agency, said that it is all because of the Orbits (fan club name) that Star receives positive reviews on U.S. radio channels. As of this time, requests for interviews for the group are pouring.
"We are actively engaged in promotional activities such as contactless interviews, so please watch out for those and keep supporting us," added Blockberry Creative.
Meanwhile, LOONA released Star as the first complete English song of the group in their third mini-album Midnight last October. And immediately after its release, the song drew keen attention from global K-pop fans.