Celebrity
Jungkook's Brand Power Goes Extreme Once More, Gives TEAZEN Sudden Sales Jump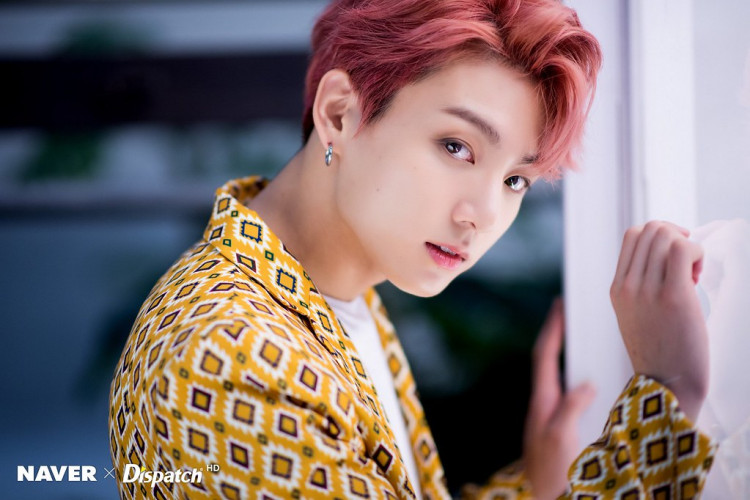 After Jungkook had caused South Korea's P&G supplier, KCI's price increased by 11% after making two months-worth of Downy sold out in just a day. He is making headlines once again for growing small businesses into substantial profitable companies.
The ARMY's golden maknae, Jungkook, is indeed the ultimate "Sold Out King." He causes products to sell out but what's more remarkable is his massive impact on the businesses' growth, like what happened to modernized hanbok company Zijangsa and tea company TEAZEN. All these speak volumes of Jungkook's top-tier brand power.
Jungkook's Brand Power
The Korea Economic Daily Global Edition has recently reported that the majority shareholder of South Korea's TEAZEN Co. is seeking to sell ownership of the company, attracting multiple potential buyers. This is after Jungkook revealed himself as a regular drinker of its Kombucha product during his live streaming in February.
TEAZEN had announced a staggering 500 percent rise in sales in the Kombucha product for March's first week compared to the previous week, and Jungkook played a significant role with this number. It can be noted that Jungkook drank and introduced the drink on his Vlive.
Furthermore, TEAZEN posted the insane impact of Jungkook on their product on their Instagram. They also thanked him along with their post. They wrote, "Just one word from him and a month's worth of supplies sold out in 3 days. Thank you."
Unmatched Jungkook's Charisma
Moreover, from the previous month, TEAZEN also recorded an 800% increase in its export. Countries Japan, China, and United States also saw the most significant increase. The news about TEAZEN growth kept making headlines, as Korean media, later on, reported that TEAZEN's Kombucha sales had increased by 1800% in China.
The Orders from Japan and China also saw a massive increase while expanding its list of countries to export, adding Australia, Hong Kong, Singapore, and Mongolia.
More to the product's mesmerizing feat, TEAZEN's Kombucha became a trending food item on Shopee, as announced by Shopee Singapore. They tweeted, "Tried # JUNGKOOK's JUNGKOOK's Teazen Kombucha Powder yet? This week's trending food item is Kombucha! If not, what are you waiting for?!"