Celebrity
BTS 'Bang Bang Con 2021' Draws 2.7 Million Viewers; Coldplay Rumors Heat Up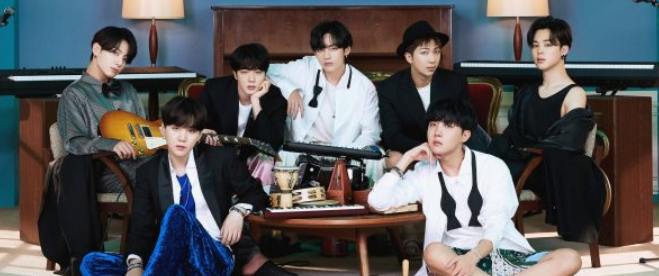 BTS is celebrating another successful online concert as Bang Bang Con 2021, their second major event during this pandemic, drew over 2.7 million simultaneous viewers from around the world.
According to reports, the 2021 concert topped the first Bang Bang Con last year, which logged a total of 2.24 million simultaneous viewers. BTS launched this event for their fans because they couldn't hold an actual concert due to the lockdowns and the risks of mass gathering amid the threats of the virus.
Big Hit Music confirmed that the event, which launched online for free on April 17, broke the group's previous record. The show lasted for eight hours and highlighted clips of some of the group's other major concerts during their journey to stardom. These were their 2015 concert in Seoul, BTS Live Trilogy: Episode I BTS Begins, their fifth muster meet in Busan in 2019, and their Love Yourself: Speak Yourself 2019 concert in Brazil.
The digital showcase closed with 22,248,241 views and garnered over three million social media mentions. It comes as BTS broke another Guinness World Records for their hit song "Dynamite," as the most-viewed YouTube video.
Meanwhile, there are speculations BTS could be working on a secret project with Coldplay after Chris Martin, the British band's lead vocalist, was seen at the Incheon Airport in South Korea on April 16. Coincidentally, BTS is working on a new album that will be tentatively released in May 2021 and news of Martin being in town sparked speculations that he will be collaborating with the band.
However, Korean singer Younha also posted a photo on her Instagram indicating that she's the one working with Martin. The photo showed her with the famous singer at the music studio. Regardless, the ARMY, BTS' fan group, is still hopeful for the BTS-Coldplay collaboration, especially after the British band themselves acknowledged BTS' beautiful cover of their most popular song, "Fix You," during an appearance on MTV Unplugged in February.
BTS makes no secret of the fact that they are big Coldplay fans and even went together to watch the group's 2017 Beautiful concert in Seoul. BTS leader RM once said in an interview that they all have a favorite Coldplay song and they usually turn to Coldplay's music when they drive around.
The Bangtan Boys said that they would definitely collaborate with Martin and his group if given the chance. Working with Coldplay is one of their wishes. BTS fans will just have to wait and see if this will come true. (Business Times)