Celebrity
BTS Revelations: Suga Shared Experiences Of Living With Ten Trainees In One Room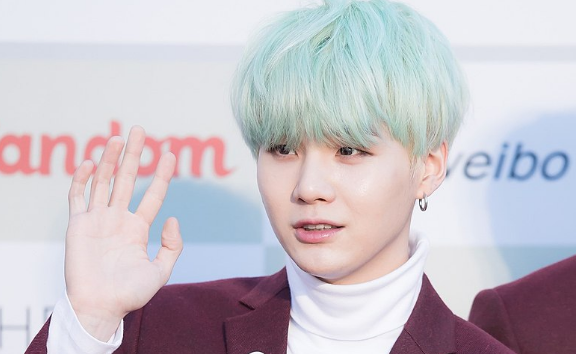 BTS officially debuted in 2013. Before Big Hit Entertainment introduced the group in public, though, they spent their previous years in training as preparation for their arrival in the world of K-Pop.
As aspiring idols, they lived with other trainees in one dorm. Suga spoke about the experience in an episode of You Quiz On The Block, according to Koreaboo.
He said that there was a time back then when 11 trainees lived under one roof. In the same dorm, they all had to share a single room.
The group's rapper continued that he is still "amazed" by how they all managed to sleep in a small space. He explained that there were only three bunk beds, causing the other trainees to sleep on the floor.
The BTS member, also, stated that "laundry" was one of the hardest things to do when living with so many people in one dorm. Suga asserted that no one knew where their clothes went, so they experienced losing pieces most of the time.
The D-2 artist was not the only member who revealed their experiences living together in one space. Cheat Sheet said that J-Hope and Jungkook, also, talked about it in the same interview.
The group's lead dancer described it as "suffocating," especially at night, adding that sleeping in one room was the "most difficult thing." As for the "Golden Maknae," he recalled the pains of it, as well as being the youngest member.
He shared that he was always the last person to wash up before going to bed. So, he had to be "extremely careful" when moving around the room because everyone was already asleep by then.
Things changed a bit, though, after their debut. But, they still all had to share one room until they upgraded to a much bigger apartment.
The same publication said that between 2015 and 2017, they moved into a dorm that had enough space, allowing them to share rooms with one member instead of the whole group. After achieving success and fame internationally, they relocated again, which, reportedly, took place in 2018.
Reports said that they are still living in it up to this day. It is situated in an exclusive complex, which many refer to as "The Hill."
It offers top-notch security, considering that various South Korean celebrities are, also, living in the area. But, while they are still in that specific dorm, the seven members of BTS have already purchased their own respective apartments.
Despite having their individual properties, the K-Pop idols are still seemingly living together. A separate report from Koreaboo even revealed that Jimin and J-Hope are still sharing a room up to date.
Based on photos and clips, their room has two separate beds for them. It is, also, believed that they utilized it for the official music video of "Life Goes On." (Business Times)