Celebrity
BTS Censored: Jimin Got 'Bleeped Out' After Swearing On Television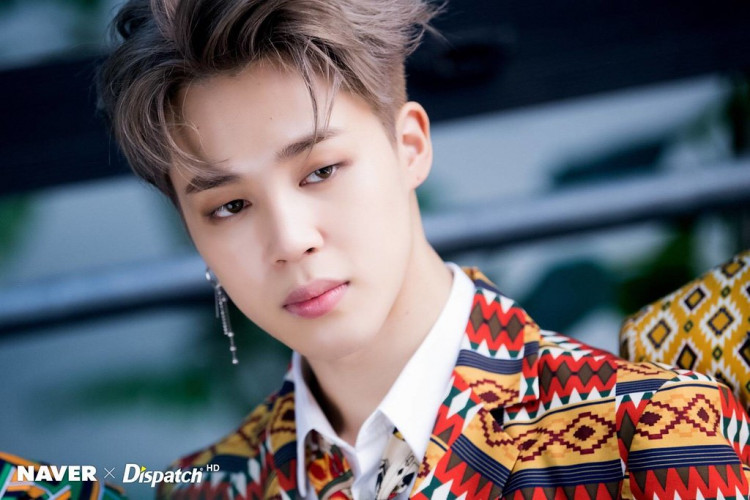 The members of BTS continue to entertain their fans and followers via their own variety show, Run BTS! on V Live. While viewers learn and discover new things about the septet each week, the latest episode seemingly had many ARMYs talking on social media.
Koreaboo reported that Episode 136 became the talk of the town on various media channels because of Jimin. Following their "quiz show" on the installment, the segment piqued the curiosity of many netizens.
As it happened, the show censored the "Filter" singer during the game because of his swearing. It became even more intriguing after seeing Jungkook's reaction to his co-member's words.
The publication explained that the third round of the "quiz" featured Jimin and Jungkook. They had to answer questions regarding South Korea's provincial dialects.
As noted, the seven members of BTS all grew up outside of Seoul. But, despite this, the K-Pop idols still "struggled to correctly guess phrases" from various regions of the country, including Jeolla Province, J-Hope's hometown.
Upon hearing the town, Jimin immediately brought up the province's "fantastic swear words." He said that the swear and curse words in the region are all "detail-oriented."
Consequently, Jimin dropped some of these shocking phrases, which got him "censored." After letting those words loose before the camera, he "playfully assured" everyone that Run BTS! follows all the rules about swearing on air.
Gossip Chimp released a similar coverage, detailing what happened, as well. In the latter part, though, the publication included some of the fans' and netizens' reactions about the censorship on Run BTS! Episode 136.
On Twitter, many ARMYs seemingly tried to guess what the BTS member had told on air. While some claimed that he likely dropped the words, "this bast***" in a Jeollado accent, others argued that these are only some of the swear words that the K-Pop idol stated on the episode.
In the end, though, no one will know what Jimin exactly said on the show until he himself or his co-members or staff revealed it to the public. Nevertheless, this seemingly strengthened many individuals' theories that the "Filter" singer is one of the BTS members who swear the most.
On Quora, several ARMYs believe that Jimin is one of the three BTS members who use swear and curse words most of the time. One respondent even noted that he always gets censored on television for dropping such words on camera.
Others, however, suggested that J-Hope and Suga are likely the members who swear the most among the group. But, between the two, several individuals take that the latter is the most frequent user of swear and curse words. (Business TImes)