Celebrity
John Cena Credits BTS For Helping Him Write His Self-Love Books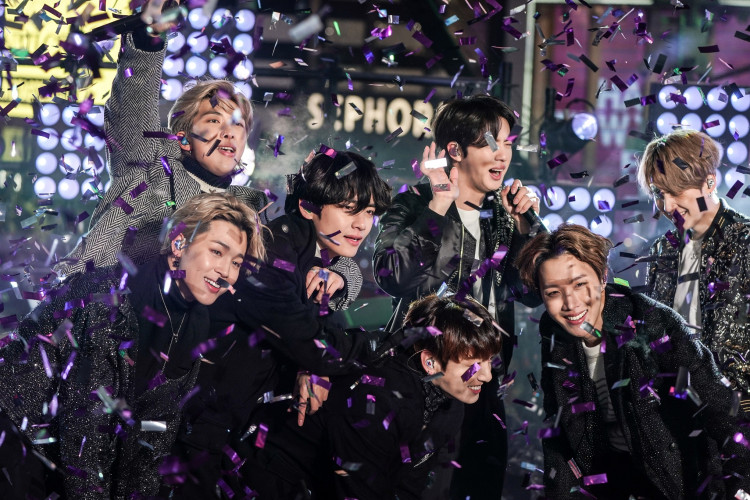 John Cena has penned not just one but two self-love books and he has acknowledged that the K-Pop band, BTS, had a lot of influence on him to write his materials.
During an interview with Ellen DeGeneres, the former wrestling star revealed that his journey to self-discovery and self-love happened in 2018. At that time, BTS also had a new album out with a title that was so fitting to what he was going through. That album was Love Yourself: Answers.
Cena said he was inspired to come up with "messages about self-love" because of it despite second-guessing himself. He doubted that someone will take him seriously because he was speaking of vulnerability when he doesn't look vulnerable at all.
However, the BTS ARMY was instrumental in motivating him to pursue this side of who he is. He said that because of them and BTS, he was able to accept his weaknesses and vulnerability.
The Suicide Squad star said he has become a big fan of the K-Pop band since then. He said that it's not just the music he's interested in but BTS also stood for positive messages of love and hope, which resonated well with the ARMY.
RM, Jin, Suga, J-Hope, Jimin, V and Jungkook have been solid as a group since the debut of BTS in 2013 and it took them more than five years to claim international fame. Aside from Cena, the group also has a fan in Ariana Grande, whom they personally bumped into at the January 2020 Grammy Awards when the band was asked to perform with other groups.
Cena's fellow actor on The Suicide Squad, Jared Leto, also love BTS. In 2017, he was able to watch the group perform "DNA" live during the American Music Awards and described that moment as "incredible."
Former Disney star Selena Gomez is also part of the ARMY and she has done Instagram live sessions declaring her love for the band. She also expressed hope that they could collaborate on a song one day.
Incidentally, the management behind BTS, Big Hit Entertainment, has bought Ithaca, the U.S. entertainment company that manages the careers of Justin Bieber, Demi Lovato and Grande. Ithaca's boss Scooter Braun is now part of the board of the company, which has rebranded as HYBE.
With both management groups joining forces, BTS is expected to scale new heights and create "new paradigms" in the music industry along with the under artists under HYBE's care.
Meanwhile, Cena's books, as partly inspired by BTS, will drop on April 6. Their titles are Be a Work in Progress: And Other Things I'd Like to Tell My Younger Self and Do Your Best Every Day to Do Your Best Every Day: Encouraging Words from John Cena. (Business times)