Drama
Blackpink Jisoo's drama 'Snow drop' under controversy for distorting history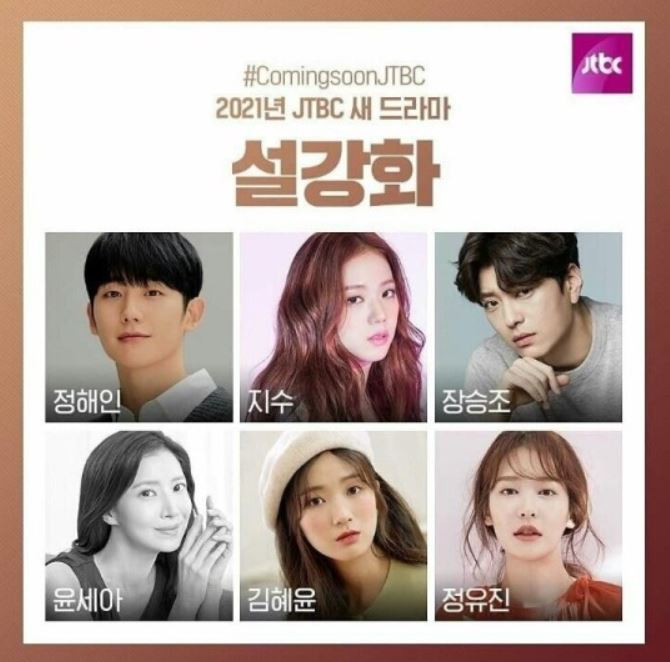 Blackpink Jisoo's drama 'Seolganghwa (Snow Drop)' is under controversy for history distortion.
'Snow Drop' starring actor Jung Hae-in and Blackpink's Jisoo depicts tragic romance between a college student in prestigious Ehwa University (Jisoo) who conceals and treats a bloody and wounded North Korean spy (Hae-in) who stumbled into her dormitory in 1987, Seoul despite facing danger and surveillance. The drama is attracting attention as it was written by Sky Castle's Yoo Hyun-mi and directed by Jo Hyun-tak.
After parts of the synopsis was leaked and began circulating online, netizens raised concerns over drama's backdrop and the fact that male lead is a spy who infiltrated the 1987 Democratic activist movement while another male character is a team leader at Agency for National Security Planning (NSP) but is described as being straightforward and just. The plot caused controversy as the NSP would've been a part of the authoritarian regime at the time.
There were also criticisms that the drama is conveying false information about history of the democratic struggle in Korea to overseas fans who would watch the drama in droves because of Jisoo.
With SBS' 'Joseon Exorcist' announcing cancellation on the 26th after its history distortion controversy, many are paying attention whether 'Snow Drop's controversial plot will air as is.
In the meantime, 'Snow Drop' is scheduled to air in June on JTBC.