Celebrity
BLACKPINK's Jisoo Hailed By A Korean Plastic Surgeon As The Most Beautiful Female Idol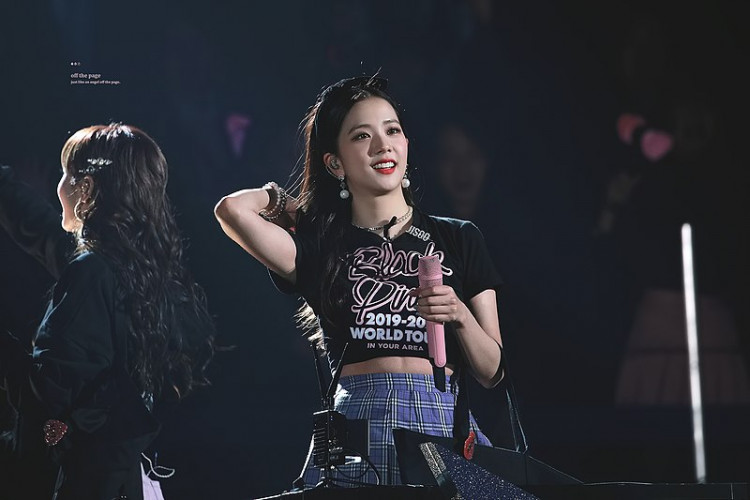 South Korean songstress Kim Ji-soo, best known as BLACKPINK's Jisoo, became the subject of a professional surgeon's video content, as she was named an impressive title. That said, Jisoo starred in video content, even without her physical presence. Here's why.
BLACKPINK's Jisoo is undeniably beautiful
In a recent video by South Korean plastic surgeon Dr. Min Hee Joon on YouTube, he analyzed today's brightest female K-pop stars, naming the most beautiful of them all.
Before naming the victorious pick, members of various K-pop girl bands were tackled, including Red Velvet and April. However, to everyone's expectation, a member of the femme fatale BLACKPINK finished at the last best pick-Jisoo!
The South Korean songstress beauty is unchanging is the ideal type of aura that made Dr. Min Hee Joon name her as the most beautiful K-pop idol.
Here is what Dr. Min Hee Joon can say
In the 6:49-minute video, Dr. Min Hee Joon disclosed that the songstress's face is not just pretty, but a combination of western and eastern beauty standards. Her in-depth eyes match her elegant double eyelids, making her become the true ideal beauty of a female K-pop idol.
Furthermore, Jisoo is tagged as the best candidate for Miss Korea and is an ideal face for plastic surgery. But to further dissect the matter, YouTuber Lorry Hill dives into the topic of Jisoo's plastic surgeries, of which she said nothing has done on her face, except the veneers on her teeth.
No plastic surgeries?
Aside from Jisoo, TWICE's Tzuyu also previously made headlines for being the most-in-demand face for Japanese women for plastic surgery. Regarding Jisoo, she has always been the crowd's face for her natural beauty and elegance.
Meanwhile, both entertainment agencies of BLACKPINK and TWICE prohibit their idols from undergoing surgeries or any cosmetic changes.
Indeed, BLACKPINK's Jisoo has become the standard of beauty, not just in South Korea but also in other parts of the world.