Celebrity
BLACKPINK Fans Protest Against YG Entertainment For Alleged 'Unfair' Treatment Toward Jisoo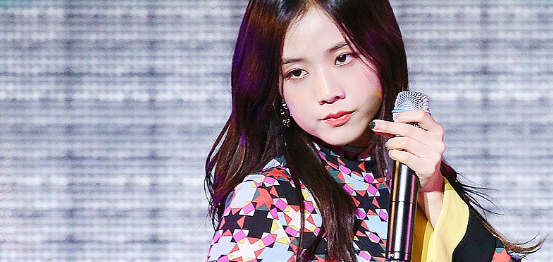 BLACKPINK member Jisoo faces new controversies in light of the fans' "anger" toward YG Entertainment. This comes after a group of BLINKs and avid fans of the K-Pop idol sent six "protest trucks" in front of the agency.
AllKpop reported that the trucks displayed several statements made by anonymous individuals, urging the label to "treat Kim Jisoo fairly." One of the trucks even carried the message, accusing YG Entertainment of negligence on "Jisoo's promotions and marketing."
Fans appeared to have protested to express their "dissatisfaction with the company." They, later on, explained what their protest was really about on various social media platforms.
Fans and followers of the BLACKPINK member shared that "Jisoo was often excluded from various official data." They even pointed out that the Snowdrop star is, sometimes, "not seen in group advertisements."
The statements continued that avid fans want YG Entertainment to "actively promote her solo activities overseas," adding that they should focus, as well, more on Jisoo and her "styling." Other netizens who joined the protest online, also, posted several materials proving their thoughts about the label's alleged "unfair treatment" toward Jisoo.
These photos and clips feature advertisements wherein the BLACKPINK unnie is not included or "gets covered by other members." Some of the materials, also, detail the line distributions of the group's tracks, revealing that Jisoo always gets fewer lines in these projects.
Koreaboo released a similar report about the matter. Apart from sending protest trucks to the vicinity of YG Entertainment, the same set of fans, also, trended the hashtag "YG Be Fair" on Twitter.
As reported, many of these individuals emphasized how necessary it is for the label to "step up in promoting Jisoo." Some even claimed that YG Entertainment should protect the BLACKPINK member's "rights with external brands," too.
Amid the debacle, the protestors urged the rest of BLINKs and Jisoo fans to send their other requests via email to the label. Despite this, though, the K-Pop idol, as well as her agency, has yet to make an official statement.
While numerous individuals support the protests against YG Entertainment, many netizens expressed their disappointments about the controversy. In the online forum The Qoo, local fans shared their thoughts about not liking what the international fans are doing.
Some of them explained that the whole debacle is "questionable" considering that Jisoo has been busy these days because of her numerous projects. Others pointed out, as well, that the BLACKPINK member is "doing well," and she is likely "embarrassed" about the entire issue. (Business Times)