Celebrity
BLACKPINK's Rosé Reveals Thoughts On Dieting, Gives Fans Encouraging Words About Fitness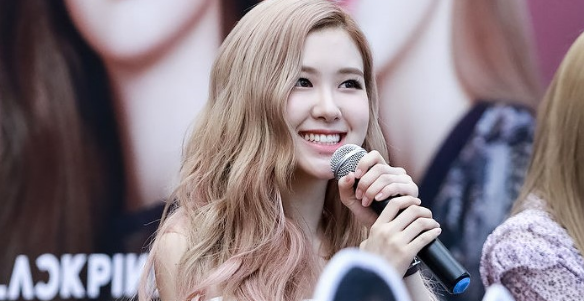 Several K-Pop idols follow strict diet plans and fitness routines to maintain their figures. The members of BLACKPINK are no different, except for Rosé.
While it is true that she does workout for her health and fitness, the case is not the same with her diet. As it happens, the "On The Ground" singer recently revealed that she does not go on diets.
Koreaboo released a report on the matter, detailing what the K-Pop idol shared with her fans. She discussed her thoughts on dieting, as well as weight loss and gain, in one of her previous live broadcasts.
On her birthday, she held an online engagement to mark the celebration with her fans and followers. In one part of the virtual meet-up, a netizen asked her about her fitness and how she exactly does it.
The BLACKPINK vocalist immediately responded that she does not follow any diet plans or programs. She seemingly "dispelled" all the notions that she has a strict regime to maintain her figure or improve her fitness.
Rosé continued that she does not want to lose weight, unlike other personalities. She said that "if anything," she wants to gain some weight for some reason.
After revealing her thoughts on diets, the K-Pop idol decided to give her viewers a piece of advice about fitness and health. She encouraged everyone not to be "too hard" on themselves, especially when it comes to their weight and figure.
The BLACKPINK member, also, pointed out that it is not something that they should obsess over. She explained that "everyone's body type is different," adding that they should be "happy" with the way they are.
It is not surprising why viewers asked Rosé about her fitness routines and diet plans. The reason being is that many people across the globe adore how she looks, especially her "refreshing visuals" and figure.
Several netizens discussed this in a thread on Quora, asking others how to get a body like the BLACKPINK member. While some individuals provided a guide on how Rosé does her workout, others pointed out that it is "genetic," and unachievable by any diet or exercise.
Despite this, many fans and followers still seemingly pursue the same workout routines as the members of BLACKPINK do regularly. Cosmopolitan previously released a report about it, detailing the exact sets of exercises that the four K-Pop idols follow.
As noted, Lisa and Jisoo do not like having gym sessions. So, they, reportedly, focus on their dance rehearsals and practices and make them their core workout. Meanwhile, Jennie and Rosé follow exercises, including yoga practices and Pilates. (Business Times)