Celebrity
BTS' Jimin Recognized As 'Top Dancer'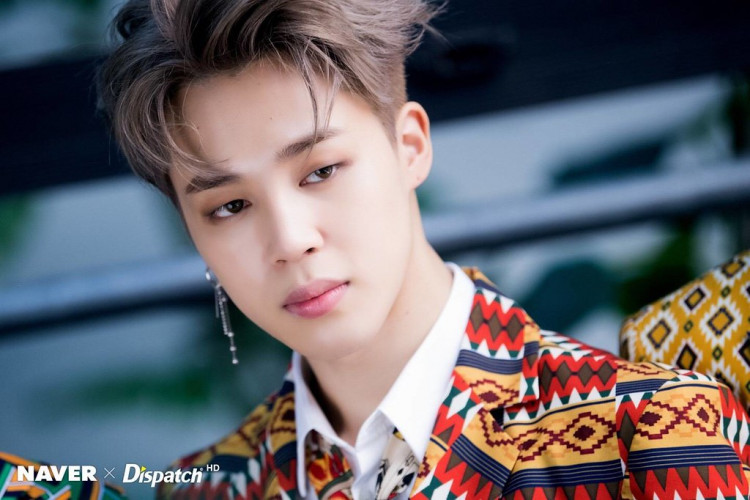 BTS has vocal and rapper lines. But, when it comes to dancing, all seven members are part of it, making them great dancers in their own respective styles.
Despite having impressive skills and talents, there are still some of them that stand out the most. Most fans and followers agree that Jimin is one of these key members.
AllKpop recently released a report about the matter, revealing that the "Filter" singer has continued to receive praises from various significant media platforms and personalities. As explained, he received overwhelming recognition a couple of times these past few weeks.
The publication listed some of the magazines and platforms that publicized their commendations toward the BTS member. On top of the chart, IDN Times takes the spot as it recently released an article naming Jimin as one of the "Top 10 Most Stunning Main Dancers in K-Pop" today.
The Indonesian entertainment media selected the K-Pop idol and deemed him as one of the best in the industry. For reference, the post included a video of Jimin's 2019 solo dance performance for "I Need U."
Alongside the entertainment media, Rolling Stone magazine, also, featured Jimin earlier this week. This came after Emmy award-winning British comedian John Oliver showered the BTS member with praises in one of his shows.
Dance experts and personalities Ellen and Brian made the cut, as well, after deeming Jimin as one of the best dancers in the world of South Korean entertainment. The publication said that the pair is a famous YouTube couple for their iconic K-Pop dance covers.
While the recognition continues to become a lot more apparent, many netizens discussed Jimin's dance styles and techniques. This has since led several fans and followers to compare the BTS member from the group's actual "main dancer," J-Hope.
On Reddit, several individuals tried to determine why J-Hope is the key dancer of BTS when Jimin always gets the praise and recognition of the public. Many fans and followers explained that it is true that Jimin is an impressive dancer. However, the group's rapper, reportedly, has two things over his co-member.
Netizens said that J-Hope can teach others how to dance, and he is much better at dancing on the spot. While these things do not make him "necessarily" the best or better, these all seemingly explain why he is BTS' main dancer.
Similar arguments are, also, discussed on Quora. One of the respondents noted, however, that both Jimin and J-Hope have special talents and skills when it comes to dancing.
The same netizen continued that their distinct styles are what makes it "very interesting." They are both, reportedly, "best" on their own but, not necessarily better than the other. (Business Times)