Celebrity
BTS RM Headlines News Sites With His Seemingly Regular Gym Selfie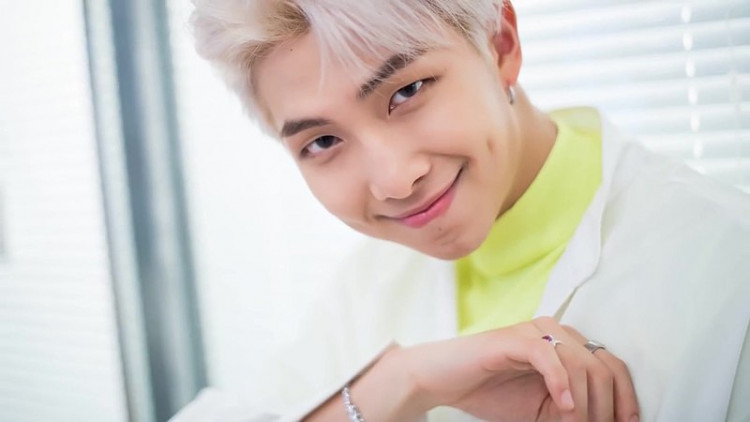 Born in the full name Kim Nam-joon, the proud leader of the world's most phenomenal K-pop group BTS, RM, has caused the massive populace of the band to catch a hidden message behind his selfie.
BTS RM posted a photo with a catch
Well, RM would not be RM if not because of his wit and influential thinking. Recently, the attention of fans was captured by RM with his cellphone case.
It was on March 15 (Monday) when the card-carrying member of BTS posted a photo on Weverse with a caption that reads, "I came to exercise." And in the photo, RM can be seen in the middle and is in front of a huge mirror.
It is apparent that he is in the gym working out considering he is also wearing workout clothes. And due to the reflection of the mirror, fans notice the cellphone case of RM that caught their keen attention.
What is in the photo?
Allkpop reported that the cellphone case of the 26-year-old K-pop idol flaunted off the traditional design of the Goryeo celadon. It is illustrated by clouds and cranes in a traditional design that icons auspiciousness and longevity.
With that said, ARMYs and netizens were proudly impressed with RM's choice of cellphone accessory, leading the populace to praise the design. Also, the design was added a personal touch to the forgotten Korean tradition that is clearly rampant to the current generation.
In response to RM's impressive cellphone case that went viral, the company who made the product shared its intense thanks to the bandleader on social media. The company wrote, "We are honored. The case that BTS' RM is using."
The delightful happening came after the Grammys, where BTS was nominated for the Best Duo/Group Performance, but failed to win the category. The band also performed during the show, making them the first Korean artist to do so.
Meanwhile, check BTS RM's viral photo here.