Celebrity
BTS's 'Dynamite' Continues To Dominate Billboard Charts, Earns A Guinness World Record Title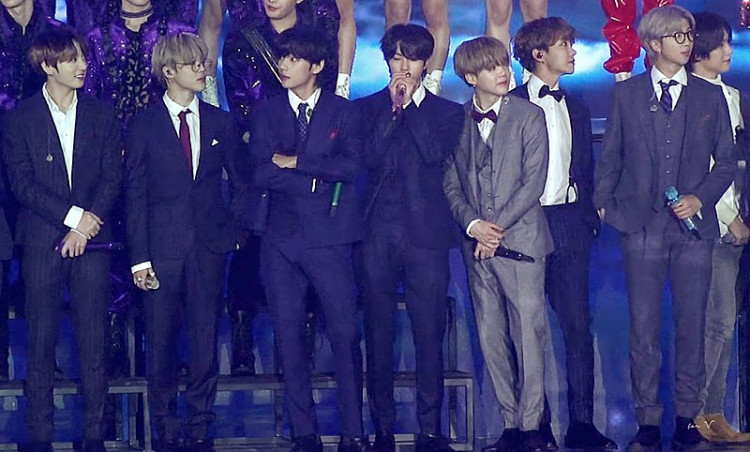 The world's most phenomenal K-pop group BTS is undeniably powerful as the band exhibits no plans in leaving their throne on Billboard's Hot 100. And to add up, the band earns a title in the prestigious Guinness World Records.
BTS's long-lasting Billboard reign
Dynamite is the first-ever full English-language single of BTS, which is also known to be a massive hit. As per Naver, Dynamite's influence is called a "Global Mega Hit Song" on the said Billboard charts.
In the March 20 (Saturday) chart of Billboard, and was announced on March 16 (Tuesday), BTS's Dynamite is proud to be on the said charts for full 29 weeks. It ranked up into No. 50, showing off its global popularity and influence.
With Dynamite being on the Billboard Hot 100, it means that the song is among the most in-demand tracks in the United States. It is based on the streaming ranks and sales.
Aside from the United States, Dynamite also reigns atop the Billboard Global that excludes the United States in the list. The sales and streams of the song led Dynamite to finish at No. 4 for five consecutive weeks.
It is now the longest-running song that has been in the top 5 since the said chart was created and established. Furthermore, the song ranked at No. 1 on the charts 15 times already.
BTS earns a new world record
Soompi reported that the Grammy-nominated band claimed it's another Guinness World Records with Dynamite!
Guinness World Records made known on March 16 (Tuesday) that they had made sure that Dynamite has earned the impressive title of "most simultaneous viewers for a music video on YouTube premieres" after the said music video was video streamed by more than 3 million concurrent viewers.
The full-in-awe announcement of Guinness World Records was made on its social media accounts, with a funny caption that reads, "The worst kept secret in history," and a smiling emoticon. Check it out here.