Celebrity
Why BLACKPINK's Lisa Has The 'Most Relatable' Wallpaper?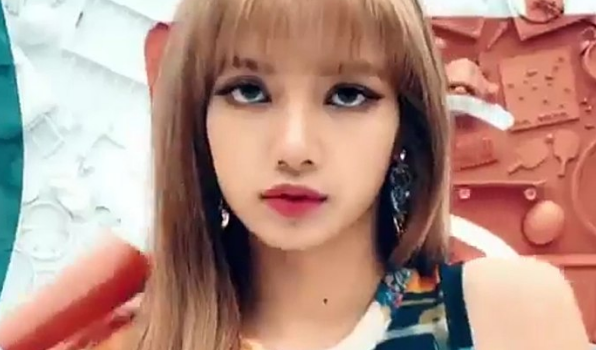 BLACKPINK has a wide following with members reaching almost all parts of the globe. With their success and fame, it is not surprising why hundreds of thousands of individuals adore and support the four-member K-Pop group.
It is not, also, shocking that some of these fans and followers utilize photos of member Lisa for their respective phone's wallpapers. The group's rapper even had something to say about it in one of her latest interviews.
Koreaboo reported that the Youth With You mentor sat down for a virtual discussion for iQIYI. When the interviewer revealed that many of her friends have Lisa's photos as their wallpapers, the BLACKPINK member shared her happiness about it.
She said that it makes her realize how much people love her. She, also, noted how glad she is to be "an inspiration" to many of her fans and followers.
After sharing her thoughts, the interviewer asked her about her own wallpaper. Without any hesitation, Lisa unveiled that she uses a photo of her pet cat Leo.
The BLACKPINK rapper explained that Leo is her first cat. Moreover, she uses an "avatar" of her pet, featuring him as he sits atop a pile of blankets. The publication, later on, said that this is "too relatable" considering how many pet lovers do the same thing with their wallpapers and pets.
The K-Pop group's official Fandom page reveals that Leo is a male bicolor kitten. It is a Scottish Fold breed and is already 3-years-old.
The furry pet is only one of the four pets that Lisa has. Leo lives with the idol in South Korea, alongside one more cat, Luca. The other two pet cats that she has are all in Thailand. They are Tiga and Hunter, and they are both living with Lisa's parents.
The same publication states that Leo has a close relationship with Dalgom. As noted, it is Jisoo's famous white Maltese dog that will turn 6-years-old in May.
A separate report from Koreaboo previously listed all the pets that the members of BLACKPINK have. While Lisa has four pet cats, Jisoo only has Dalgom.
As for Jennie, she appears to be the most pet lover among the four. Reports said that she loves animals but, there are only two of those where her heart belongs.
The "SOLO" singer has Kai and Kuma, which are a white cocker spaniel and a brown pomeranian, respectively. They have already become a part of the BLACKPINK family as they almost always join the members during live streams and broadcasts.
Meanwhile, there is little information about Rose's pet dogs. But, the same report claimed that they are Max and Tobi, and they both grew up with the "On The Ground" singer.
Aside from the furry pets, the K-Pop idol, also, has two pet fish. She once shared a video of them, and introduced her pets as Eunbyul and Orange. (Business Times)