Celebrity
BTS Hailed As Billboard's 'The Greatest Pop Star Of 2020' Following The Steps Of Michael Jackson, Madonna, & Taylor Swift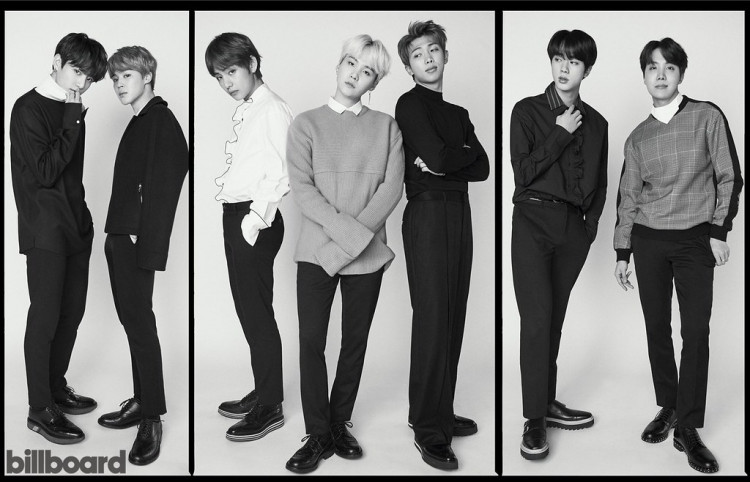 The world's most phenomenal K-pop group BTS once again proved that language is just a language compared to the impact they began on the music industry.
That said, BTS is named as the official artist of 2020 tagged as the Greatest Pop Star by Billboard!
BTS's Billboard milestone of 2020
It all started when the South Korean all-boy group released its fourth Korean-language album Map of the Soul: 7 in February 2020, then ended with its latest album entitled BE. Throughout the year, BTS has been dominating the music and album charts of Billboard--endlessly!
The newest achievement of BTS is being named Billboard's Greatest Pop Star of 2020. BTS is the newest name announced by the prestigious music and album chart firm, following its decade-long list of artists that have achieved the same feat in the past.
It has always been the tradition of Billboard to name the highest-achievers of pop stars annually, kicking off in 1981.
BTS is the first Asian artist to be named Billboard's 'Greatest Pop Star'
Furthermore, Mia Nazareno said, "It's impossible to ignore that BTS is the first Asian artist to appear on this list alongside undeniable, no-questions-asked English-language superstars."
Before BTS, the late Michael Jackson and Whitney Houston are among the artists named by Billboard of the matter.
Also, Nirvana, Mariah Carey, Madonna, Ariana Grande, Taylor Swift, Eminem, Adele, Kanye West, Backstreet Boys, Britney Spears, Ed Sheeran, Rihanna, Drake, and many more owned the throne.
Billboard highlights the achievements of BTS for 2020
The K-pop septet is the first-ever Korean artist to be nominated at the Grammy Awards for its hit English song titled Dynamite. Also, the same track is the first by an all-Korean group to finish at No. 1 on Billboard's Hot 100.
Moreover, its Life Goes On track from BE made its way to the No. 1 spot on the Hot 100, making it the first full-Korean song to top the chart.
Congratulations, BTS!