Celebrity
BTS V Dominates Trending List After V #BE_Log Release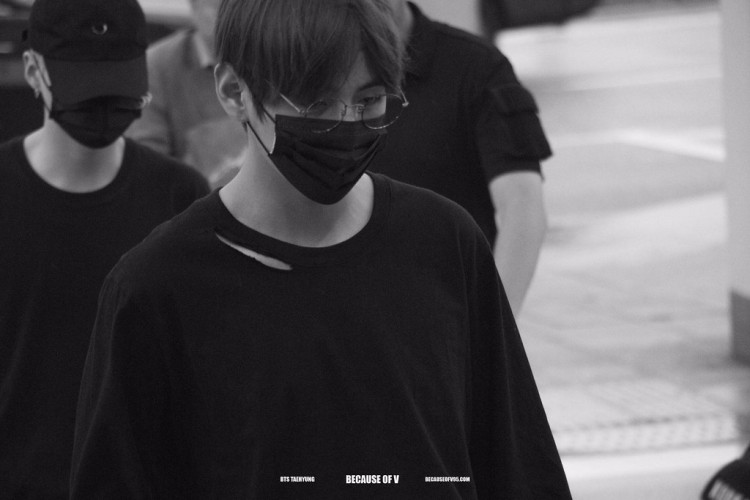 BTS V's fans went all-out crazy for him when their idol's vlog titled #BE_Log was released, leading the singer to dominate trends.
BTS V is the first entry for #BE_Log
The Snow Flower's singer is the first-ever member of BTS to release his #BE_Log, making way on YouTube on March 3 (Wednesday). In the 1:24-minute video, BTS V teases the making of his Christmas single titled Snow Flower and his workout session.
Also, the video had Peakboy, BTS V's fellow WOOGA Squad member and a featuring artist on the track, make a cameo.
A glimpse in the making of 'Snow Flower'
ARMYs across the globe were surprised as Kim Taehyung releases his vlog entry on YouTube, setting the mood with the song from BE, titled Fly To My Room. The action started with the Gramm-nominated artist sitting in his room, writing a piece of music on his notepad.
A timelapse occurred, leading to the part of Peakboy's cameo, where both artists can be seen working out Snow Flower. However, Peakboy did not interact with the camera, but it is apparent both artists are working on the song.
BTS V's flaunted his muscles
In another segment of the vlog, it showcased BTS V working out at the gym, together with RM. BTS V showed off his muscles and biceps while following his workout routine with RM.
In that particular part of the vlog, fans of BTS V went nutty as a fruitcake, as it is not a usual thing for their idol to show some skin. Adding spice is V's intense visuals, wearing a plain black shirt paired with a jogger's bottom.
In more than 15 countries, the phrases "KIM TAEHYUNG" and "BIGHIT" trended, while the hashtags #filmed_by_V, #Vlog, #BTS V, and #BE-log also trended.
Indeed, as BTS V dominates the trending list worldwide, him flaunting his perfect body figure and gorgeous visual is a beauty!