Fashion
BTS Jimin Flutters Fans' Hearts With His Cute Wet Hair Look For 'Run BTS Episode 131'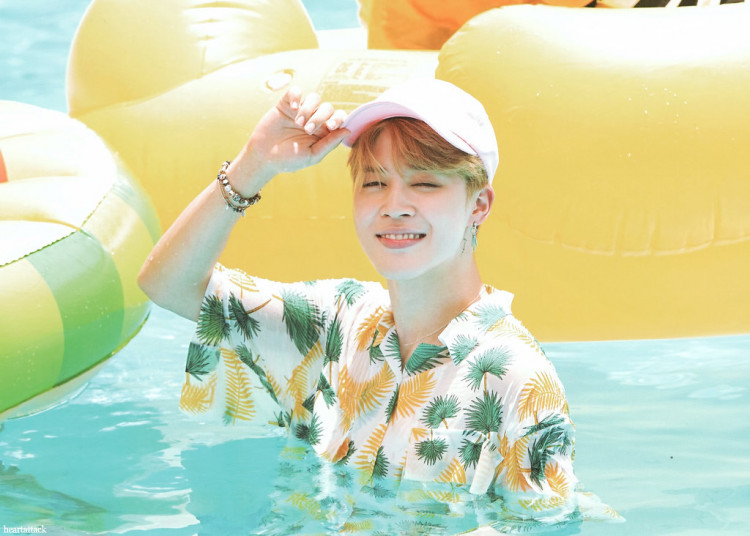 The King of K-Pop, BTS Jimin, is also the King of Duality, as fans went nutty as a fruitcake when their idol went from being a super cute idol to the sexiest one! Here is what Run BTS Episode 131 has to say.
BTS Jimin holds debate beauty
Only a few people can perform and hold the cute and sexy aura simultaneously, and to Jimin, it is something straightforward to do. That said, the 25-year-old K-pop idol showed off his extreme duality on the March 2 (Tuesday) broadcast of Run BTS.
The variety show hailed its 131st episode, offering a 77-minute debate session of which the band was split into halves, while one member acts as the moderator of the session.
The debate session paves the way for seven topics, of which the two teams are expected to argue, basing on their ideas and knowledge towards the matter. However, as expected, the session became fun-filled, as it was designed to be.
Each topic has forbidden words and actions, and for those who break the rule, a water gun will be sprayed as punishment.
BTS Jimin's wet hair look, thanks to the debate!
Throughout the debate session of Run BTS Episode 131, the Filter singer captivated the attention of ARMYs worldwide, especially on the online community. Furthermore, fans gush over Jimin's duality, particularly his intense transformation from being a dry cut idol to a sexy soaked one.
In the first part of the show, Jimin wore a white long sleeves shirt, perfectly matched with a black bow tie, exuding massive beauty that blends with his blonde hair styled in half.
However, Jimin went into becoming the water gun subject as he crossed swords with Suga. The water fight ended both members being soaked in water, but Jimin's beauty never faded.
Even before the show was aired, Jimin already trended when the preview showed off a hilarious scene of him and Jungkook making impressions of Kate Winslet and Leonardo De Carpio of Titanic.
Check out the photos here.