Celebrity
BTS V's Solo Tracks 'Blue & Grey' And 'Sweet Night' Make History In US iTunes Chart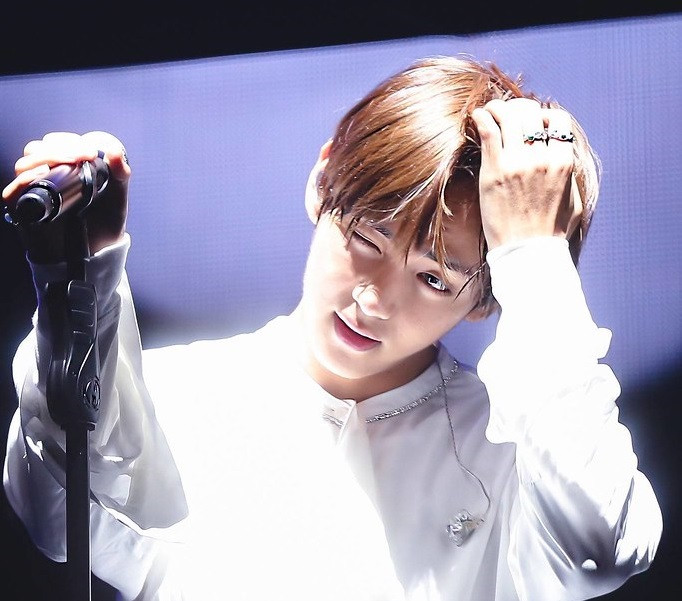 The critically acclaimed solo song of BTS V from BTS Album MOT7, Inner Child, has gained another achievement and praise from critics for its beautiful message and V's beautiful vocal.
V's 'Inner Child' Turned Into An Anthem Song
Inner Child is undoubtedly one of the standouts of the album of BTS, Map of the Soul 7. BTS always contributed a lot to the song's composition and lyrics, specifically RM and V for the album. But several co-writers and producers alongside them were honored to work on the track.
Last year, Inner Child was turned into the next stadium anthem, where the ARMYs sing along to it at the upcoming Map of the Soul world tour.
The production duo, Matt Thomson and Max Graham, were two producers who worked on the song.
In 2019, the British duo also got to attend Love Yourself: Speak Yourself at Wembley Arena in London. It is where Mikrokosmos was performed to an audience of 60,000 singing fans, complete with fireworks. They immediately looked forward to creating the same atmosphere with V's Inner Child after experiencing something special.
The duo then worked with Pdogg to make it bigger and bigger and turn it into an anthem-like song. Beginning the first verse with the acoustic guitar, Arcades added live drums and held guitar chords. The two then even added their vocals to make the gang chorus even fuller and impossible not to sing along to.
Above all, all the producers are honored to work with V and completely happy with the outcome.
The Latest Achievement Of The Track
On the 1st anniversary of the song, it bagged another achievement as it charted #1 on US iTunes.
BTS V became the first and the only Asian soloist to top the US iTunes with two solo songs with the latest achievement.
Furthermore, V also extends his record as the only Asian soloist to have two songs with more than 94 #1's on Itunes with Inner child and Sweet Night.
Moreover, with Kim Taehyung's self-produced songs with Blue & Grey and Sweet Night, Kim Taehyung still holds the only Korean idol's title to top the US Itunes.