Celebrity
BTS's J-Hope Sends Warming Message To Fans Via 'ARMY's Room'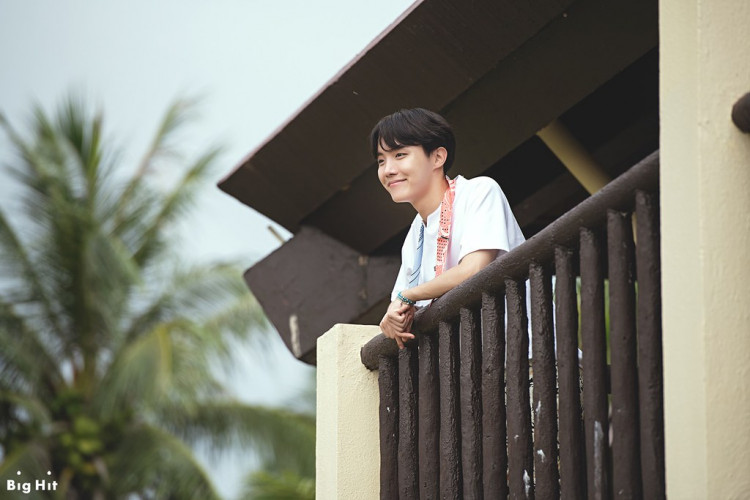 The world's most phenomenal K-pop group BTS started releasing mesmerizing content for its beloved fans to celebrate the upcoming release of BE (Essential Edition). That said, BTS allows fans to take a peek into the making of its highest-grossing album.
With no hesitations, BTS J-hope continues the trend, delivering his ever-touching message to all ARMYs worldwide!
BTS J-hope shares his content via 'ARMY's Room'
After Suga, RM, Jungkook, Jimin, and V, the Chicken Noodle Soup singer-rapper arrived with his personalized version of ARMY's Room, filling sophistication all over the place.
BTS J-hope's ideas towards the famous room depict a meaning that touches the hearts of fans. He said, "I think the best thing for ARMY's room in the winter cold is a rug that can make each moment your feet touch the floor nice and warm."
Rugs for the ARMYs
Not just an ordinary rug, as the Grammy-nominated artist had a rug full of hearts as an expression of his warmth to all of BTS's fans. J-hope specifically said that the rug of hearts is his way to show his love for the ARMYs.
The rug backs up his routine of sitting on the floor instead of on the sofa, so a rug is a must that would serve as a platform. He wants to make sure that his version of ARMY's Room has a rug that can embrace everyone with much love and warmth.
Perfume for the ARMYs
Aside from the rug of hearts, J-hope also added perfume inside the room. In the content's voiceover, he revealed that a scent is the strongest memory that stays between a person and another. It remains in memories even though the actual matter no longer is existent.
The K-pop idol further demonstrates that ARMYs can use scents to keep memories of the band alive in their hearts and that he hopes the fans would always remember the days they spent together pre-pandemic.
Click here to view BTS J-hope's version of ARMY's Room.
Meanwhile, BTS's BE (Essential Edition) will be made available on February 19 (Friday). Stay tuned!