TV
ARMYs Relieved After Seeing BTS In Better Fitting Outfits In Latest Teaser For 'MTV Unplugged Presents'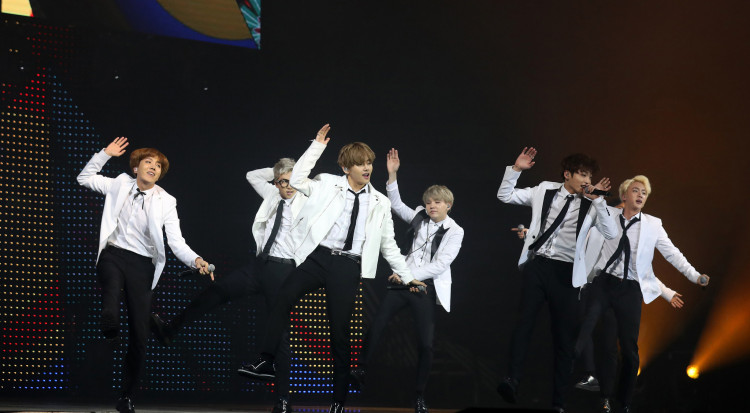 "It's a relief that their clothes fit now." An ARMY divulged in joy after feeling relieved seeing BTS in better fitting clothes in a sneak peek.
In December last year, it can be recalled how the fans of the famous seven, BTS, exposed their disappointments to the group's stylists after seeing their idols in not so befitting outfits on TIME cover.
The ARMYs Point Out BTS's Stylists' Terrible Choices
BTS took the cover of Time as the Entertainer of the Year last year, and as shared by some netizens, the Big Hit Entertainment group's stylists ignored the details of their outfits.
As it was known as a considerable achievement to land on the magazine's cover, netizens called out their stylists for not considering the achievement important.
The international and Korean netizens have noted a few alleged terrible style choices. This included Jin's supposedly ill-fitting suit, Jimin's too-large shoes, SUGA's pants that aren't hemmed at the bottom, and V's too-big shoes.
Fans at that time burst in dismay addressing the stylists, "Leave it to other designers if you don't have the skill. You can't help but compare this to other companies' stylists. At the very least, take care of the clothing. It looks wrinkled."
Fans Are Now Satisfied: Did They Replaced The Stylists?
An ARMY posted a new peek of the Big Hit Entertainment boy group in suits allegedly a much better fit for them, especially length-wise.
With the previous backlash of the septet's stylists, the label then followed up by recruiting new ones, and fans were happy to see BTS in fitted outfits in the teaser for their upcoming feature on MTV Unplugged Presents.
One satisfied ARMY expressed, "You can see their ankles," and "Isn't it expected for the fit to be good."
How do you find the new styling of the Bangtan Boys?