TV
Labelmates TXT And ENHYPEN Set Out For The Lunar New Year Variety Show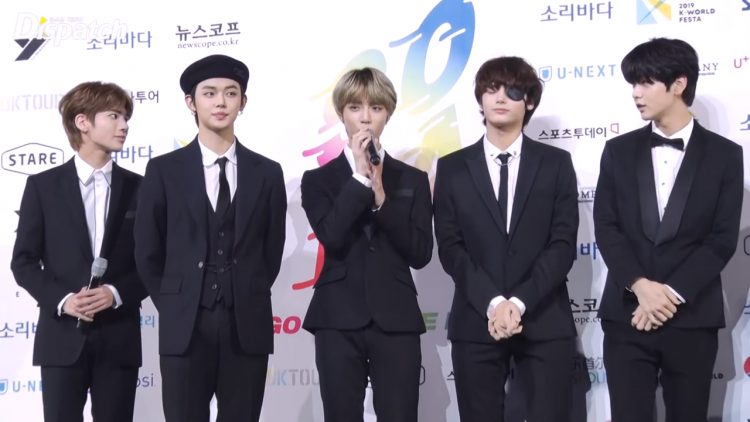 South Korean all-boy new generation groups TXT and ENHYPEN are set to combine their all-mesmerizing powers in their unique variety program that goes by the title of PLAYGROUND.
Lunar New Year could never be festive
According to Soompi, TXT and ENHYPEN's PLAYGROUND is a show that exhibits content for the upcoming Lunar New Year by the two K-pop groups playing a wide array of fun games together. Each band represents a group, as the festivities for the event are at their peak.
The labelmates are expected to show off their unique chemistry together, which they already have, considering both groups are under Big Hit Entertainment's umbrella.
Furthermore, PLAYGROUND will be broadcasted via jTBC2 and is being produced by Big Hit Three Sixty. The first episode is scheduled for February 11 (Thursday) at precisely 8 AM KST, while the second episode is slated for the next day (Friday) at the same time.
'PLAYGROUND': Episode 1
On the first episode of the show, ENHYPEN will be introduced by TXT, of which the band will join clubs. The competition is intense on its first-ever episode, where the best club will take home a prize.
That said, fans of the two bands are excited for the content their idols have to offer, of which they are expecting it would be one of a kind.
'PLAYGROUND': Episode 2
In the second episode, TXT and ENYPEN will cross swords against each other to play yut, a traditional South Korean board game.
However, the game's rules will be altered. The competition will allow them to take over advantages against each other to be used on their future games and mission. That said, the competitive sides of TXT and ENHYPEN is expected to be showcased.
Meanwhile, a back to back broadcast of PLAYGROUND will be made available on February 14 (Sunday) at 10 AM KST through jTBC4.