Celebrity
BLACKPINK Fans Share The Exact Right Words To Counter Their Idols' Haters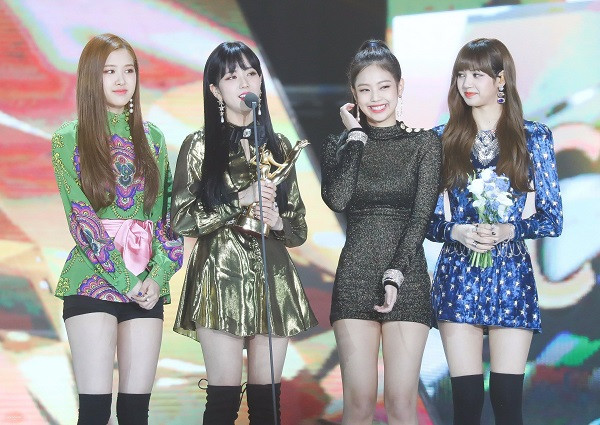 A catchy post in an online community recently gained a lot of attention among the BLINKs. With the BLACKPINK members, despite the worldwide success, still receiving hate from netizens, a topic titled "BLACKPINK fans should do this from now on..." caught the fans' eyes and has been duly noted.
This Is How The BLINKs Should Respond To Negative Comments
As explained by a netizen, she shared a BLINK response against an anti-fan of BLACKPINK's Rose. She added that she wanted to tell other fans to respond the same way since it was very accurate.
The netizen shared, "Respond like this when you see a hater." She said that she had captured a comment that a BLACKPINK fan wrote in response to Rose's hater, which is very real.
The BLINK wrote, "Rose is a superstar that is loved worldwide no matter how much you're at it. Compared to Rose, I feel bad for your pitiful life that is trash and nothing. Rose is successful and is getting money in her bank account by just breathing."
Furthermore, another netizen also commented that Rose's photo in the comment is so pretty, and the BLINK who shared the statement is so right.
Other BLINKs joined the conversation and shared, "I'm so envious of BLACKPINK, they are the top girl group since they debuted," "Rose gets money in her bank account just by breathing," and "These haters are just jealous too."
The BLINKs Will Always Be There For Their Idols
The BLINKs defending Rose in a classy way is not the only record where the BLACKPINK members were seen protected by their fans. Among the thousands of time, Lisa's recent backlash has been made light by the fans.
Just days ago, the group's main rapper and dancer, Lisa, received an unfair judgment for being the only non-Korean member of BLACKPINK. Being a part of the band, most, if not all, knows that she hails from Thailand.
After a series of screenshots from a group chat is making rounds where netizens have used harsh words against her, Blackpink's fanbase came to Lisa's rescue. They trended #RespectLisa on Twitter as they stood against racism.