Music
BTS's RM And J-Hope, BLACKPINK's Rosé, And More Predicted By Forbes For U.S. Success This 2021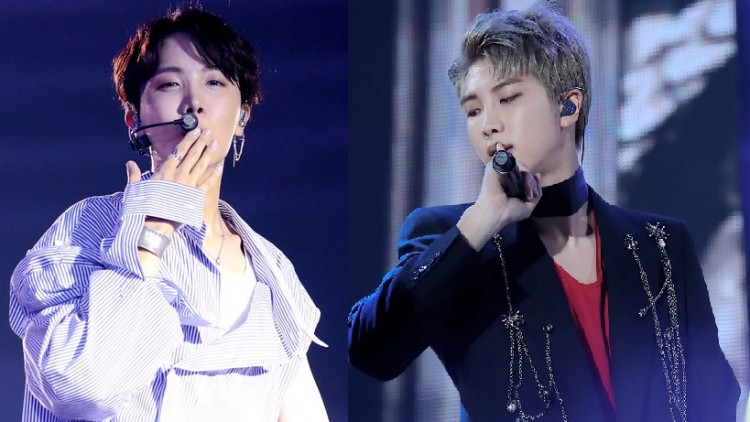 In a recently released column in Forbes, music journalist Hugh McIntyre wrote predictions about K-pop solo idols who could succeed in the U.S. this year. BTS members RM, J-Hope, and BLACKPINK's Rosé are among the list!
As McIntyre wrote, almost all of the most successful musical acts from South Korea are groups, which is notably different from the American music market. Although solo acts have been gaining ground steadily throughout the past few years, several groups have managed to make many of the most extensive and most historic impressions on the Billboard charts.
The columnist McIntyre shared a handful of idols who are planning to return with their solo career this year.
The Chicken Noodle Soup Singer, J-Hope
One of the seven BTS members, J-Hope, made history in Billboard 200 when he became one of about five South Korean soloists to appear on the list.
The idol was the first to break into the top 40 with a collection. The idol's debut set Hope World rose to No. 38 on that list and No. 16 on the Top Album Sales ranking back in 2018.
J-Hope then returned with a new single titled Chicken Noodle Soup about a year after that album arrived featuring the Latin superstar Becky G. And that cut made its way to the Hot 100. This 2021, J-Hope may release another studio effort, and it will surely be even more significant than his first.
BLACKPINK's Rosé
In 2020, Rosé's group BLACKPINK accomplished incredible things on a number of Billboard charts. She was even hinted that solo music is on the way. Although the details are scarce, Blackpink is now so huge in America. It is now difficult to imagine if any of the four members would drop something that wouldn't make a noticeable impact.
The BTS Leader, RM
Just like J-Hope, the BTS leader RM also has achieved solo success. This is in addition to his work with the chart-topping band. On the Billboard 200, RM's mono reached No. 26, which at the time was incredible, as there are only a few titles from South Korean musicians had placed inside the top 40 on that roster.
Indeed, RM will establish himself further as a star in America when he does, no matter what music he chooses to release.
Meanwhile, Wonho, whose debut EP Love Synonym Pt.1: Right for Me, reached the Top Album Sales chart, and Baekhyun, who was known for being a productive idol, are also included in Forbes' list.