Celebrity
BLACKPINK's Fans Gush Over Cardi B's Compliment To Jennie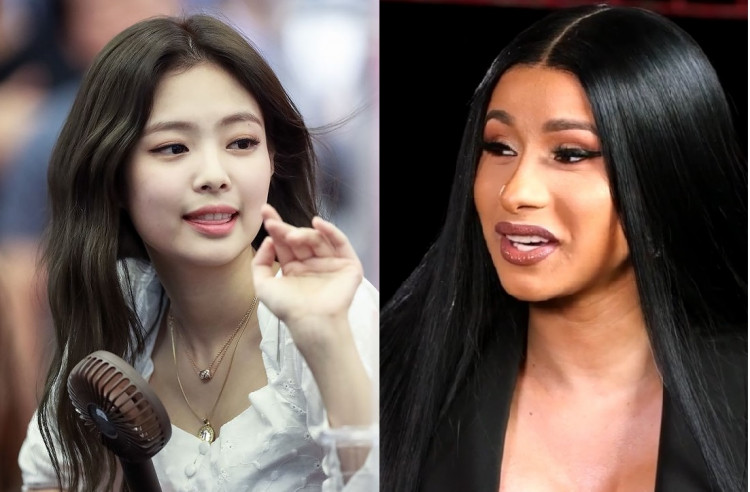 The American rapper Cardi B melted BLACKPINK's fans' hearts as she shared gushing words about BLACKPINK's Jennie. The BLACKPINK member has recently earned five million YouTube subscribers after posting one video log.
Cardi B's Untold Lyrics In Collab Song With BLACKPINK
Earlier last year, Cardi B shocked listeners with the iconic Wap with Megan Thee Stallion. As Cardi collaborated with the four-piece and aimed at a younger audience, she toned things down, but her written words are as good as ever.
After revealing the lyrics that Cardi B originally wanted to include in the song, the 27-year-old said that she wanted to rap something closer to the likes of Wap.
The western artist then tweeted to her 14.7 million followers after the song dropped, revealing she found it "really hard to do a verse with no curse words."
She confessed in her tweet, "Ok, my last tweet of the night ...It's hard for me to do a verse with no curse words and PG..I wanted tweetto her say, 'I bet if you get me W** I'll still be on fire."
Fans have loved the new music of BLACKPINK. Their latest album contained a total of eight songs and a collaboration with Selena Gomez.
Just hours after the release of BLACKPINK's THE ALBUM, its sales already rocketed sky-high.
Furthermore, the group's EP became the most downloaded album by a K-pop group in China, surpassing 600,00 sales just hours after dropped their first full studio album of the group.
Notedly, despite a busy day of releases, the group's album also shot straight to Number 1 on the iTunes Top Albums chart.
The American Rappers Compliment For Jennie
Moreover, just recently, on Twitter, a fan of Jennie posted about her "cutest and most beautiful smile." Right after this, the reply of Cardi B quickly gained notice among other BLINKS.
The famous rapper made fans talking as she responded, "Even more cute in person."