TV
ASTRO's Cha Eun Woo And Lee Seung Gi Amaze Fans With Their Scholastic Intelligence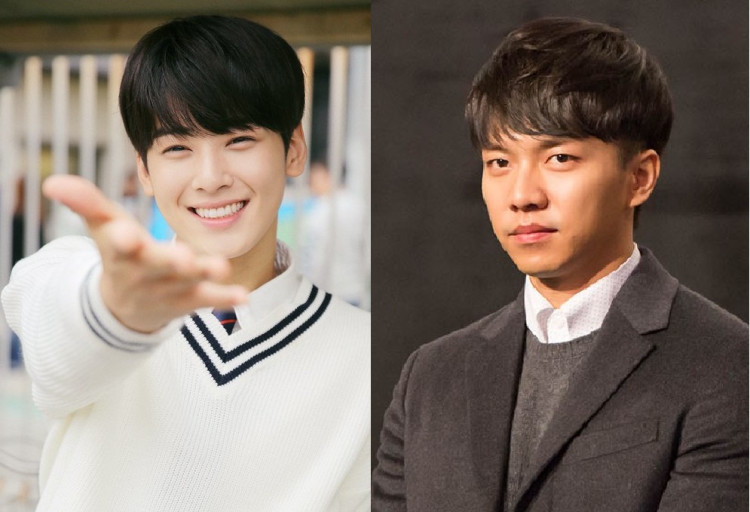 During the January 31 broadcast of the Master in the House, the attendees of the Korea Advanced Institute of Science and Technology (KAIST) Yoon So Hee and Peppertones's Lee Jang Won and Shin Jae Pyung made an appearance on the show.
Simultaneously, Kim Ji Hoon, who received a perfect score on the College Scholastic Ability Test (CSAT), did not miss the episode's fun.
The show hosts, ASTRO's Cha Eun Woo and Lee Seung Gi, also leveled up and impressed viewers with their intelligence on the show.
Cha Eun Woo And Lee Sung Gi Revealing Their Middles School Achievements
During the episode, Cha Eun Woo shared that he placed third in his entire school during middle school. "I like math and social studies the most," he added.
On the other hand, Lee Seung Gi did not let himself be left and revealed that he received 97 points on all subjects in his middle school and placed 10th.
The previous specialized basketball student Shin Sung Rok shared that he placed sixth from the last place before. With this, Yang Se Hyung commented that he placed similarly with the latter in the specialized students. Kim Dong Hyun then added, "Interestingly enough, I worked hard on the things that I was into."
The KAIST guest member and the show's cast competed to solve quiz questions in a format similar to KBS's "Golden Bell Challenge."
The Cast Members Challenged For The Battle Of Wits
Moreover, on a question about Chinese characters, Lee Seung Gi competed against Lee Jang Won. However, Lee Jang Won came out victorious because of Yang Se Hyung's confident but inaccurate advice. The viewers were in awe of Cha Eun Woo's intelligence on math and common knowledge questions.
The Master in the House team eventually came out as the final victor thanks to Kim Dong Hyun's help. Yang Se Hyung commented that although the KAIST team lost, they fought well.
Lastly, as the last person remaining, Cha Eun Woo challenged the "mini bell," but unfortunately, he could not answer the final question.