Movies
Song Joong Ki Reveals Why He Accepted The Role In 'Space Sweepers' Before Reading The Script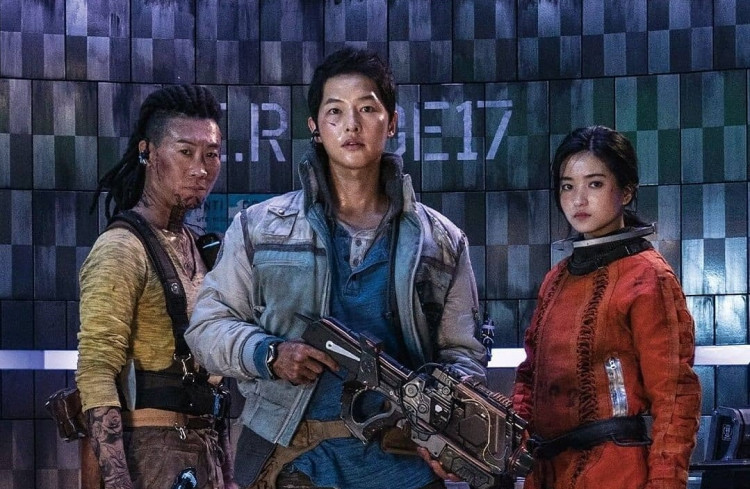 The upcoming SF blockbuster Space Sweepers' Hallyu star Song Joong Ki and director Cho Sung Hee reunited for the first time in eight years since A Werewolf Boy. The unwavering trust of the actor in the director and the entire production crew is making headlines!
Song Joong Ki's On Taking The Role Of Tae Ho
When director Ho worked on the 2012 film, A Werewolf Boy, the Space Sweepers was already an item that he had in mind. Simultaneously, while filming for A Werewolf Boy, Song heard Space Sweepers' plot and thought of it to be director Cho's unique, warm, and pleasant Korean-styled story.
Song previously said that Cho Sung Hee is a unique director in the Korean film industry, recalling the time he was instantly captivated by Space Sweepers.
He also added that even before reading the screenplay, he genuinely believed in the director that he had decided to star in the work. "I wanted to do it no matter what. I thought that I couldn't let anyone else take the role of Tae Ho," the actor expressed.
Furthermore, the prolific actor is not the only one who showed trust in Cho. Even Kim Tae Ri described the actor as someone shy and cautious but very passionate about his work.
Director Cho Receiving Earning Trust From The Production Crew
Notedly, aside from Song Joong Ki, who worked with director Cho in A Werewolf Boy, all other actors and production crew also showed infinite trust in director Cho's unique imagination and worldview.
Set in the year 2092, Space Sweepers is about the crew of space junk collector ship The Victory jumping into a dangerous deal after discovering a humanoid robot named Dorothy. The latter is known to be a weapon of mass destruction.
The director, who has always presented new stories and formats through films, Cho Sung Hee, will challenge Korea's first space SF blockbuster this time. He is highly regarded for his works like End of Animal, A Werewolf Boy, and Phantom Detective.
Meanwhile, On February 5, Space Sweepers will be released on Netflix in more than 190 countries.