Celebrity
BTS Jin Gives On Point Advice On How To Deal With Negativity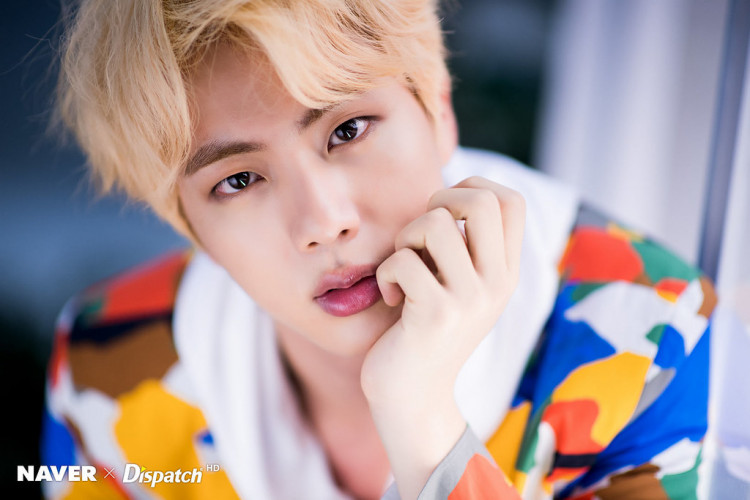 BTS Jin, the eldest member of BTS, gave his heartfelt and sincere advice on dealing with negativity.
The Rough Journey Of Jin Being An Idol
The K-pop industry is genuinely a challenging world, and to deal with all the hate, negative comments, and criticisms, you need to have thick skin. As previously cited by Btimesonline, since Jin had no experience with singing and dancing before joining BTS, he has been criticized for having "no talent."
Jin's good looks paved the way for him to be scouted by Big Hit entertainment, and critics are using it against him. The BTS star, however, is using his good looks to promote confidence and self-love.
In a Vlive segment of the Mr. Worldwide Handsome Jin, he shared something wise instead of sharing his must-buy products or beauty rituals to achieve a flawless face like him.
He complimented himself as he started the segment, saying how good his skin looks. The BTS star revealed that his morning routine looks in the mirror and tells himself that he looks handsome.
The Advice And Warning Of An Oppa
The way BTS members handle and carry themselves onstage and offstage make them look effortless as idols. As the group shared tips on becoming successful, Jin offered sincere advice on dealing with internet comments targeting them.
Jin warned everyone who chose the same path as them and those who relied on social media. He said that although the tip he is going to share isn't necessary, he wants people not to take too seriously every comment on the internet.
The idol pointed out how there will always be someone ready to say something negative. "People can criticize for many reasons," he added.
Jin warned that giving in to the comments' negativity could keep one from following and achieving their dreams. He went on, "You'll lose what you want to do if you try to satisfy everyone else."