Music
Suzy Exhibits Clear And Pure Voice As She Sings Her Self-Written Song Ahead Of Concert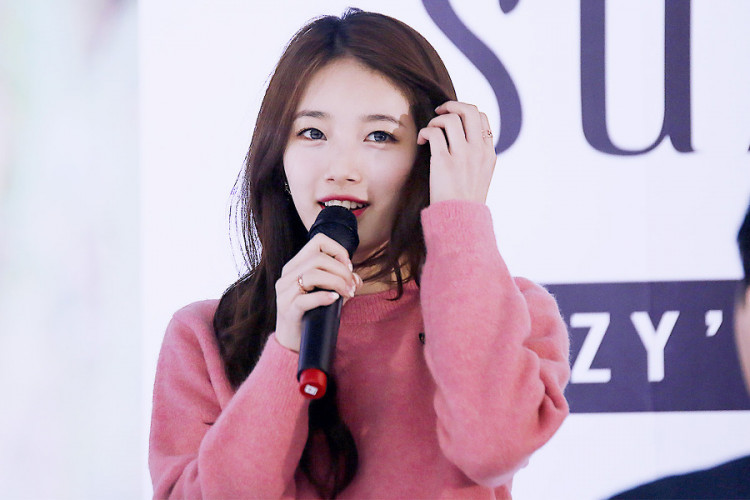 The Start-Up actress and singer Suzy has released her new song "Oh, Lover," which she wrote to celebrate her debut's 10th anniversary.
Ahead of the contactless 10th Anniversary Fan Concert titled SUZY: A Tempo, KakaoM uploaded the video of Suzy's "Oh, Lover." The said concert will be hosted on January 23 on KakaoTV at 7 p.m. KST.
Suzy's Gift For Fans
Expectations for Suzy's various charms are rising as the colorful stages, which will be fully released in the fan-cert (fan concert), are being dropped one after another. Suzy is expected to greet the fans with diverse stages, less than a week left for the actual stage. The event will also be a special time in which they can communicate their sincere feelings.
The contactless fan-cert of Suzy was organized to repay her fans' love over the past ten years. A Tempo, the name of the concert, signifies how Suzy will remain the same no matter what, as she looks back on the busy times she spent since her debut.
This fa-cert live will only air in Korea and North American regions on Kakao TV. Through Niconico Live and 1TheK's official YouTube channel, the fan-cert will also be available in Japan for other overseas regions.
Suzy's Crystal Voice
In Suzy's video for "Oh, Lover, the singer-actress can be seen sitting in a fresh flower garden as she plays the guitar singing the song she wrote and produced by herself.
As she presents a goddess-like visual and herself as a mature music artist, she attracts the eyes and the ears. Suzy prepared this self-composed song with her effort to show a sincere stage in gratitude for her fans. The song's lyrics are about a beautiful world that is watched through the eyes of those in love.
Meanwhile, the clear and pure voice of Suzy harmonizes well with the lyrical melodies of the song. The lyrics in the pre-released video, in particular, are said to be written as Suzy had fans on her mind.