Celebrity
BTS ARMYs Can't Get Over V's Dashing Childhood Visuals In Photos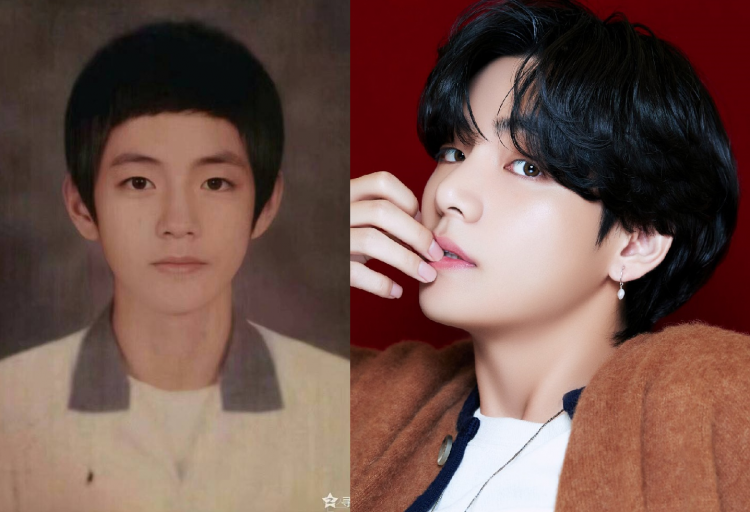 BTS's V's perfect CG-like visuals have received much praise that fans even gave him the nickname 'CGV' for his surreal good-looks. As fans can't get over V's dashing looks, he has been voted the most handsome man in several countries.
The superior visuals of the Kpop idols have become one of the reasons why they receive much love. Visuals have also become one of the requirements for being an idol member over the years.
Taehyung's Birthday Throwback Pictures
Last month, days before V's 25th birthday, his images from his childhood and early days also had gone viral on social media thanks to a single Twitter thread. The photos of V date back to him being an adorable toddler in the Twitter thread.
In V's first set of images, he sat on a chair and smiled for the camera, while in the second pic, he is being cradled.
Moreover, there are nearly 8-9 images of V as a toddler in the next few tweets, and soon starting to walk and consciously pose for the camera. Later after these tweets, BTS' V posed with his friends wearing his school uniform.
Fans Can't Get Over V's Cuteness During Childhood
Just recently, V's photos at a young age resurfaced once again in an online community. It started from his childhood to his recent pictures in chronological order. As V was able to show his perfect visuals even at a young age, Netizens became awestruck.
Some netizens shared that Taehyung was good looking even when he was still in school and hoped to be reborn with the same face in the next life.
Others also expressed their admiration to the idol for his stunning and good-looks. Meanwhile, others shared, "I can't help be surprised every time I see him because he's so good-looking," "His visuals are crazy and surreal," and "When he debuted, I thought he couldn't get better looking, but I was wrong.