Music
TOMORROW X TOGETHER Remains Promising In Oricon Albums Chart For Two Consecutive Days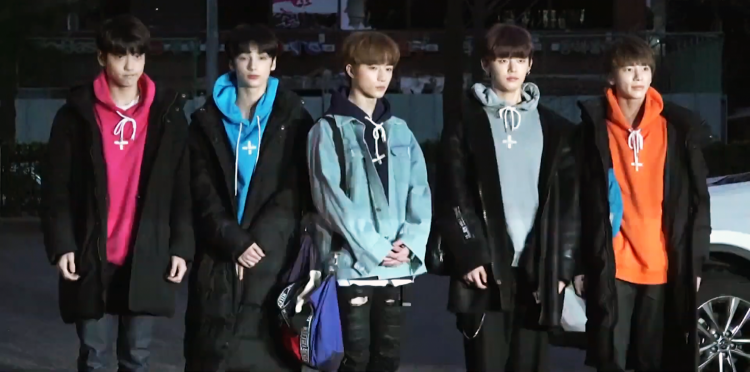 The new DJs of the EBS radio show Listen, TOMORROW X TOGETHER (TXT), remained unmoved at the top of the daily Oricon Albums Chart for two consecutive days.
The New DJ's
Listen is the only youth radio show that listens to and sympathizes with teenagers' concerns.
The popular idol group, TXT, has been gaining global popularity with their unique freshness, splendid performances, and solid skills. Additionally, the group draws a lot of sympathy from teenagers with songs about daily lives.
Notably, after the group's previous appearance on the show, they have shown tremendous empathy with the listeners and displayed professional hosting skills.
As the new DJs, the group members will be listening to teenagers' stories, sharing their own experiences, and meeting with listeners.
As shared by the producing director of Listen, Kang Dong Kyul, TXT is an idol group that has communicated with teenagers through various activities. He added that they are sure that the group will win the hearts of teenage listeners with their excellent empathy and talents.
The Growing Popularity Of TXT In Japan
On the latest update of the Oricon chart, the first full-length Japanese album of TXT released on the 20th, Still Dreaming, has made a straight two-day number one daily Albums Chart.
Over the two days, the sales of the group's album totaled 69,890 copies as added with 8816 copies of the album on the second day of its release.
TXT's first Japanese album, Still Dreaming, contains a total of 10 songs and the message of "continually dreaming." An original Japanese song, Force, and the Japanese versions of Blue Hour, Run Away, CROWN, and Angel or Devil are included in the album.
Moreover, the original Japanese song of the group titled Force, which is originally Japanese especially gained hot popularity as it became the theme song of season 2 of World Trigger. The song topped the Line Music Song Top 100 daily chart for seven consecutive days after pre-released on the 10th.
Meanwhile, TXT previously achieved more than 470,000 sales in copies for their third mini-album, Minisode 1 : Blue Hour. Consequently, as the representative group of the fourth-gen K-Pop idols, they have received so much attention.