Music
MONST X's I.M Set To Debut Solo In February After Getting A New Endorsement With 'Urban Decay'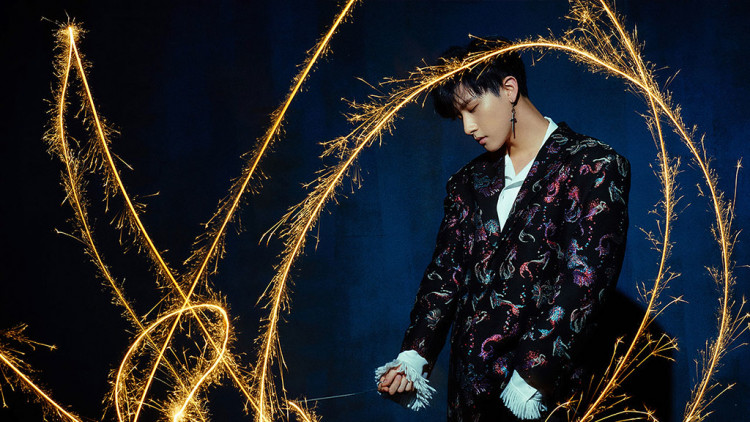 South Korean rapper Im Chang-Kyun, best known for his stage name as I.M of MONSTA X, is now confirmed to fly solo next month. Here are the details:
MONSTA X's I.M is gearing for a solo release
The card-carrying member of the South Korean all-boy cast MONSTA X, I.M, shows to the world that he is more than ready to take on his solo journey.
Korea JoongAng Daily reported that MONSTA X I.M's home management and recording label, Starship Entertainment, confirms the matter. The announcement of the entertainment agency comes in handy on January 20 (Wednesday).
Starship Entertainment confirms that the 24-year-old K-pop idol will be releasing a solo single by the end part of February. For the time being, I.M is currently working on the single and will be working in fill sweat to achieve the said time of release.
Moreover, further details regarding I.M's solo debut next month are yet to be revealed in the coming weeks, including more information on the music genre his new single will be tagging along. Other details like the producers and the people who participated in the preparation will also be included.
MONSTA X I.M's unveils new chapter apart from MONSTA X
The official release of the LOVE KILLA rapper's first single will mark his official solo debut as a solo artist. He debuted in MONSTA X six years ago, signaling it is time for I.M to fly solo while maintaining his connection with the band.
I.M already released various kinds of mixtapes before, with titles Who Am I, Fly With Me, and BeMyFriend.
Before the confirmation of MONSTA X I.M's solo debut, news of the same already circulated during the 35th Golden Disc Awards; the confirmation news also comes after the Beauty+ magazine feature of MONSTA X as the new endorsers of the global makeup brand Urban Decay.
Meanwhile, proudly raising his rapper positions for MONSTA X, Monbebes expects that I.M will mostly write the tracks under his debut album. He is known for doing so in the previous tracks of the band.