Celebrity
Unusual Activity Reported On BTS Jungkook's Apple Music And Spotify Amid Winning At The 'Show! Music Core'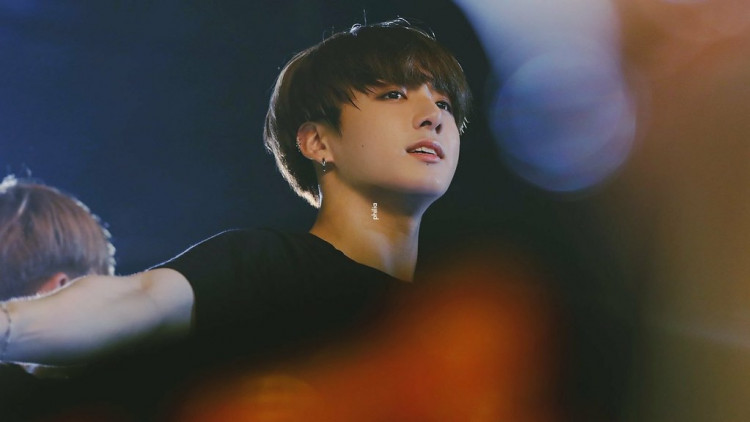 ARMYs are more worried than excited towards BTS Jungkook's Apple Music and Spotify account. The said platforms reflect suspicious activities, leading fans to conclude that the idol's accounts are hacked rather than preparing for his mixtape.
The reports of suspicious activities on Jungkook's Apple Music and Spotify accounts comes in simultaneous news on BTS winning another gem on MBC's Show! Music Core.
BTS Jungkook's Apple Music and Spotify hacked?
After the fans being excited about the golden maknae's alleged mixtape release preparation on Apple Music, it seems like they are more worried about the streaming accounts of Jungkook being hacked.
That said, there have been alleged suspicious activities on the idol's said accounts after his profile photo was updated to him and V's image. The sudden update led the fans to hint at the Euphoria singer's mixtape entitled JJK1 and some indicating a duet mixtape with V.
However, another update took place: Jungkook's artist bio was changed and is now credited to Neil Z. Young, who also wrote artist bios for RM, Suga, and J-hope.
Furthermore, Jungkook's cover of Dan + Shay and Justin Bieber's 10,000 Hours was uploaded on the platform to an unknown party. According to eagle-eyed fans, the idol's single titled Still With You also made its way unofficially on Spotify.
To take care of the alleged hack, ARMYs took on Twitter to call out Big Hit Entertainment's attention. Fans listed all the suspicious activities in hopes of having the agency look into it and possibly issue a statement.
Jungkook's Apple Music and Spotify alleged hacked did not stop BTS to win on Show! Music Core
Allkpop reported that MBC's Show! Music Core hailed BTS as its winner for this week's episode. The Grammy-nominated band hailed Life Goes On as its winning entry, taking the chance of Kung Seo and Jang Bum Joon to win.
Performances on the show include MCND, Jung Se Woon, Woo!ah!, Song Ga In, and E'LAST.