TV
Won Jin Ah Reveals Being Comfortable On Set Of 'She Would Never Know' Thanks To Rowoon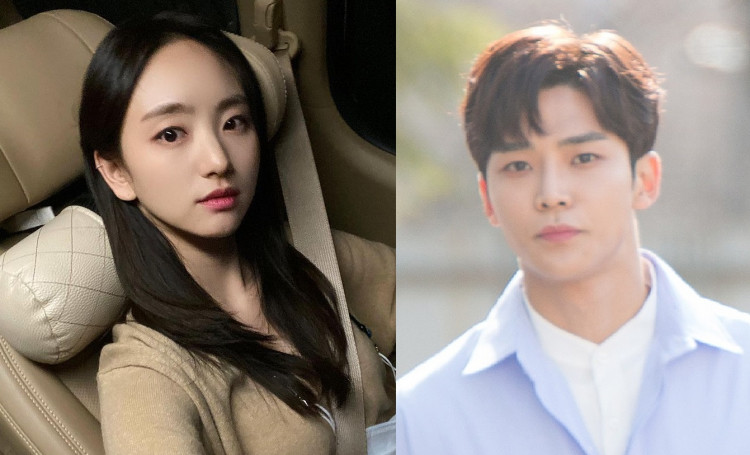 Co-stars SF9's Rowoon and Won Jin Ah of the upcoming drama She Would Never Know posed in stylish business attire that made them perfectly immerse with their roles as office workers in Elle magazine's February issue. The pair also showed off their impressive chemistry and talked about various topics involving their drama in an interview to accompany their pictorial.
"She Would Never Know" is an adaptation of a famous web novel. It will be telling the complicated office love story of two coworkers on a marketing team for a cosmetics brand. Starring as the perfectionist, Yoon Song Ah, is the prolific actress, Won Jin Ah, while Rowoon will be portraying Chae Hyun Seung, Yoon Song Ah's dashing younger colleague.
Rowoon On His Second Lead Role
During the interview, Rowoon mentioned the atmosphere of the drama set as really great. He also said that the drama's director is open to accepting everyone's opinions.
The idol-actor revealed that to star in "She Would Never Know" is his second time playing the male lead, with his first being in "Extraordinary You." He shared that acting and singing are necessities to him. "They're both works of art, but the catharsis is different," he added.
Won Jin Ah's Thoughts About Her New Character
Regarding Yoon Song Ah's role, Won Jin Ah shared that the character has been a marketer for three years. The actress also revealed that Yoon Song has her own personal scar, but she didn't want her to seem weak because of that.
In talking about her thoughts regarding her co-star Rowoon, she commented that there is some kind of tension in the beginning in working with senior actors. But she sees Rowoon as very mature. "Thanks to him, I was able to get comfortable quickly," she expressed.
On January 18 at 9 p.m. KST, JTBC's She Would Never Know will be hitting the small screens.