Celebrity
Burning Sun Gate's First Informant Challenges Hyoyeon To Reveal The Truth About The Night Of The Incident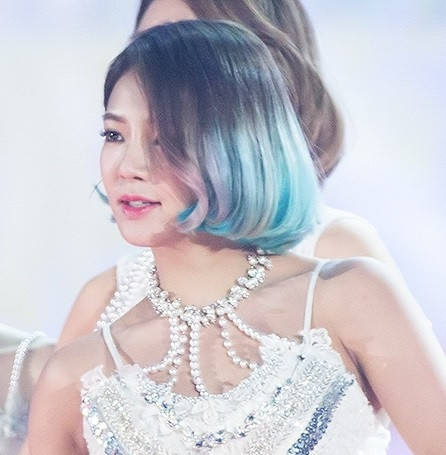 The informant of the Burning Sun Scandal, Kim Sang Kyo, demanded the Girls' Generation's Hyoyeon to "fess up" about what she saw in the club on the night of the incident.
On January 13, Kim Sang Kyo spoke up on Instagram. He posted a photo of Hyoyeon DJ-ing at the club. The female idol is also known as DJ HYO, and the informant demanded to know who she saw that night at the club. The latter alleged the Girls' Generation member knew who assaulted him and which top actress had taken drugs that night.
The Stirring Instagram Post
Kim Sang Kyo wrote on his Instagram, "Who was the actress who was drooling under the influence of drugs that day that Ha XX and Ahn XX officers from Yeoksam District couldn't even enter the club? You must have seen Hyoyeon."
After the post, Hyoyeon and Kim Sang Kyo's names started to trend on portal sites. With the issues circulating, SM Entertainment stated that Hyoyeon was only invited to perform at the time. The agency went on that the singer has nothing to do with the posting.
Furthermore, Kim Sang Kyo, who has opened up the "Burning Sun Gate," posted an additional revelation. He was the one Kim also pointed out Hyoyeon to "fess up" what she saw in the club on the night of the incident.
The informant continued and challenged Hyoyeon by saying that it's up to her whether or not to reveal the identities of the numerous celebrities affiliated with "Burning Sun." "You don't have much time left. I have the list of all your names on my notebook," he added.
The Burning Sun Scandal
Also known as Burning Sun gate, the Burning Sun scandal is a 2019 entertainment and sex scandal in Seoul, South Korea. It involved several celebrities, including Korean idols of popular K-pop groups and police officials, and it was the largest scandal to hit the K-pop industry.
Meanwhile, the victim of the assault at the Burning Sun Club is Kim Sang Kyo. The police arrested Kim as the assailant when they were dispatched to the scene.
Afterward, the back-scratching relationship between the police and Burning Sun was exposed by Kim. This has opened up the "Burning Sun Gate" that shook the nation.