Celebrity
IU Gives Her Thanks To Fans Concerned With Her Health Condition: 'I Will Get Better Soon'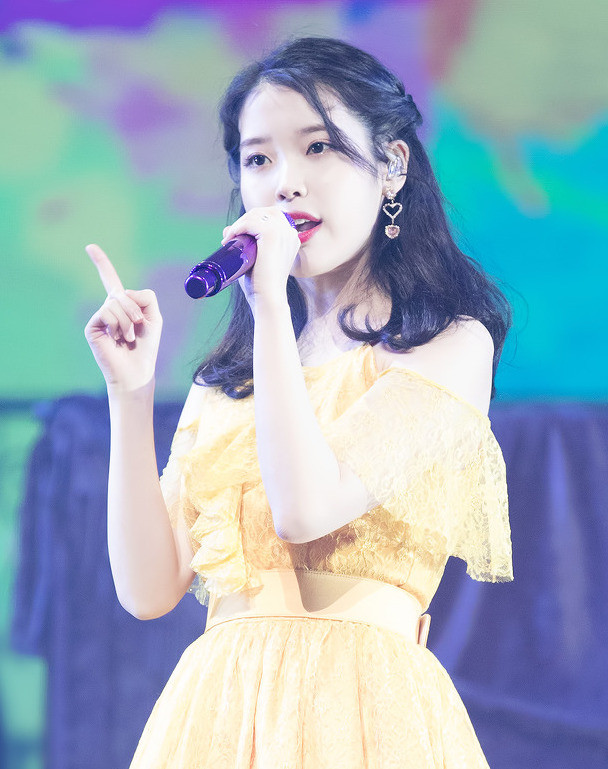 The singer-actress, IU, who is busy preparing for her 5th full-album, has experienced health deterioration due to her busy schedule and preparation process. As she confessed to suffering from various allergies, fans can't help but show their concerns for the award-winning singer.
IU Bagging A New Crown
At the 25th Golden Disc Award on January 9, IU took home the Digital Daesang/Grand Prize (Song of the Year).
She became the first female soloist to clinch two grand prizes at the Golden Disc Awards. The said awarding ceremony is one of South Korea's most prestigious music prizes.
With IU's hit Blueming, the 27-year-old star won the year's digital song (grand prize) and best digital song award. The prolific singer managed to bag the awards after going head-to-head with big-name stars, including BTS and Blackpink.
And after IU's acceptance speech on stage, she also held a short interview backstage.
IU On Revealing Her Health Status
During the talk backstage, the singer first showed her gratitude to her fans, saying, "Wow, Uaena, I won the grand prize. This trophy is hefty. Thank you so much." Later on, she thanked her family, her agency staff, and her hair shop staff.
IU revealed that her immunity suddenly weakened, and that resulted in various allergies. She added that she can't use many products, hairspray, or oil with the condition and turned out to be a picky customer. "Thank you so much for worrying about me even more than myself. I will get better soon," she expressed.
After IU's reveal, fans showed their concern. They cheered on the singer and congratulated her on the grand prize she received. One fan also shared his concern for the actress, saying that allergy is so fatal for celebrities who require makeup and hairstyling. "If you're sick, you can rest longer. Just wish you to stay healthy," the fan added.
Meanwhile, the 5th full album of IU will be released on January 27.