Celebrity
Kim Sejeong On Clearing Out Rumors About Her And EXO's Sehun: 'Stop Sending Bad Words'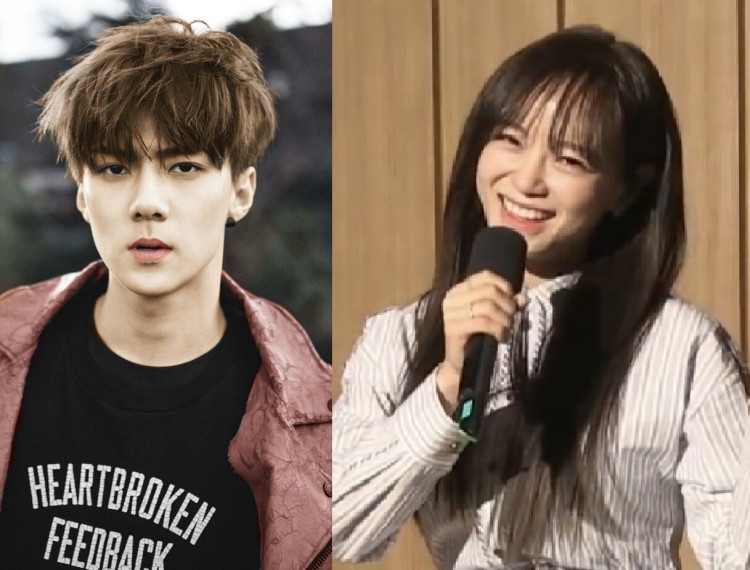 Singer Kim Sejeong finally addressed the malicious comments regarding her and EXO's Sehun on a live broadcast on Instagram dated January 11, 2021.
Regarding the suspicions of her dating EXO's Sehun, she drew a clear line stressing that she has never contacted him personally.
Kim Sejeong Clarifying Rumors
The singer-actress poured out her thoughts about being connected to EXO's Sehun, saying that she admits that they are close and have good chemistry. But she never contacted the male idol personally, and all they did was have fun filming Busted.
These words came out from Kim Sejeong's mouth during her Instagram live streaming on January 11.
As she talked about various things, including her hit drama The Uncanny Counter, she cautiously added that she didn't know if she should reveal such things. She noted that she pondered a lot and asked her fans not to worry about what's happening around her.
Rumors And Malicious Comments All Over The Place
The actress shared her worries for receiving many messages and commented that some wrote things on her parent's Instagram account. "I thought a lot about whether I should say this or not, but I hope you stop sending bad words," she added.
Furthermore, the actress's reveal on her Instagram Live is believed to be a statement about rumors surfacing about her and her Busted castmate Sehun.
Since 2018, Se Jeong and Sehun starred in the Netflix show Busted series and received great interest for their chemistry. However, since Se Jeong posted a selfie of her and Sehun in the waiting room of a music show, some fans started leaving malicious messages asking her to stop "seducing" Sehun.
On the other hand, other netizens speculated that Sejeong carefully brought the issue up as season 3 for Busted has confirmed its release on the 22nd.