Celebrity
V Trends In Media Outlets And Platforms After Gracing The '35th Golden Disc Awards'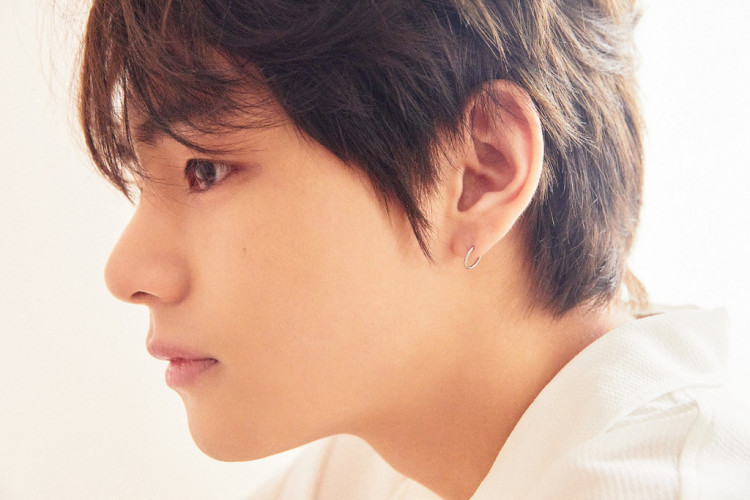 The visuals of BTS, V, trended on Naver and Daum after performing with the band on the recently concluded 35th Golden Disc Awards. To sum his trending game, Twitter became nutty as a fruitcake when V posted an update on Weverse.
The 35th Golden Disc Awards' two-day show was graced by no other than the world's most phenomenal K-pop group BTS, where the seven lads went home with multiple trophies. Not just that, BTS performed a series of showcases, singing its hit songs of 2020.
The most prominent one is the 26-year-old Snow Flower singer, V, who captivated millions of ARMYs worldwide. V's sophistication kicked off when he appeared on the awarding ceremony's photo wall on its first-day event and lasted with BTS's finale on the second day.
BTS V's Naver and Daum domination
On Naver, an article dedicated to V trended on its main page for several hours, landing on No. 6 on the site's News Topic under the entertainment and sports column. Moreover, V's article is the only trending topic on Naver's News column, simultaneously trending on Daum.
Google dominated by BTS V after the 35th Golden Disc Awards
Kim Taehyung instantly became a trend on Google's worldwide search with the topic "Golden Disk Awards." Despite the show not having an audience in-live, V channeled his fantastic aura through the screens straight to the fans' hearts.
Undoubtedly, V's performance with BTS is a beauty, showing off his intense influence and fascination every time he sets foot on stage with his microphone.
Twitter stormed by BTS V
The key phrase KIM TAEHYUNG trended on Twitter with a whopping 217,000 tweets shortly after V posted a selfie on Weverse with his sunny-yellow outfit for the band's Dynamite performance. Fans could not help but gush over V's dashing looks, adding his fans' newest selca file.
As ARMYs bombarded the social media platform edits and remarks about the idol's outfit that made him look brighter, Twitter was set on fire by V.