Fashion
OH MY GIRL Gathers Various Reactions To Their Outfits During The '35th Golden Disc Awards'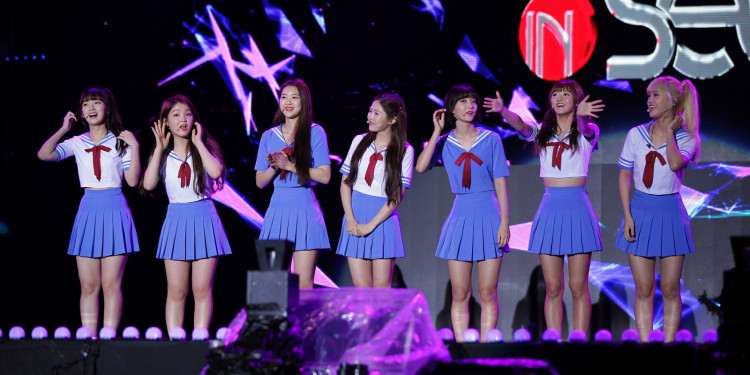 South Korean girl group by WM Entertainment, OH MY GIRL, seems to have not decided wholly on its outfits during the 35th Golden Disc Awards.
OH MY GIRL members' peculiar outfits
The K-pop group graced the recently concluded 35th Golden Disc Awards and mesmerizingly attended the red carpet with its stage outfits. However, netizens were very rapid to comment on all of the band members' costumes, bringing mixed reactions and remarks.
With no hesitations, all members sophisticatedly posed on the red carpet, giving off poses in front of the camera. Despite the fans not in the event, the gorgeous ladies posed to the best they could while donning glamorous outfits under the black and white colors.
All girls looked elegant and beautiful amid the face masks covering their demeanor, but to some, the get up of OH MY GIRL is not that impressive, per Allkpop.
Here are the netizens' comments
Concerned netizens called out the confusing choice of colors in all of the band members' outfits. To some, they call out the stylists for not doing a better job in dressing the ladies with the best outfits, according to Insight.
In OH MY GIRL's performance, the band wore the Korean traditional costume Hanbok, earning compliments from the show's viewers and the netizens. But some pinned out the outfit resembled traditional Chinese or Japanese clothing styles rather than a Korean one.
A post was made on an online community, explaining that OH MY GIRL members' outfits are a genuine Handbook. The same outfits made their way to trend worldwide, on famous online communities and social media. The same post now has more than 1,300 comments, stating a debate against the matter.
Meanwhile, OH MY GIRL has not responded to any of the remarks, but fans are delighted to see their idols perform most refreshingly on the 35th Golden Disc Awards stage.