Awards
Read: How To Watch BTS's First Performance For 2021 In The Golden Disc Awards?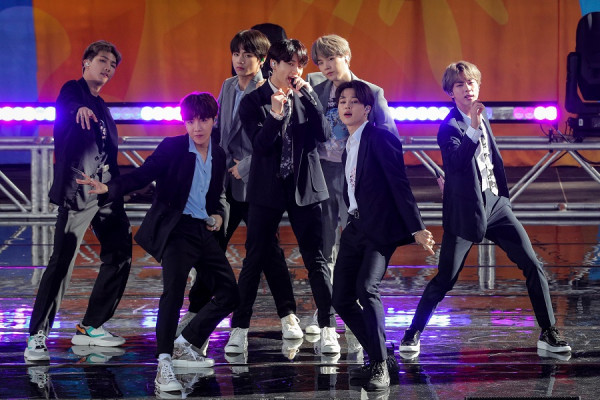 For the uninformed, the magnificent seven of BTS will be making their first stage performance of 2021 at the 35th Golden Disc Awards on January 9 and 10. And for the ARMYs not to miss the group's first performance of the year, many ask how to watch the Golden Disc Awards 2021 performances online!
BTS To Deliver An Explosive Performance
For those in the United States, the two-day, three-hour event will start on January 9 and 10 at 1:50 a.m. ET. For the locals of South Korea, it will be witnessed at 3:50 p.m. KST.
The Bangtan Boys' fans jump for joy as BTS is nominated for both the Digital Song Division category for their August 2020 single Dynamite and the Album Division category for their February 2020 album Map of the Soul: 7.
Much more to the excitement, for the Popularity Award, BTS is also nominated.
How To Tune In With The Event?
Aside from the highly-anticipated performance of BTS, the girl group TWICE, NCT127 and SEVENTEEN will also be heating the Golden Disc Award stage.
Regarding how to watch the performance of BTS in the ceremony, the ARMYs in the United States will have two options as divulged by the Golden Disc Awards. First is to pay for access to the live broadcast on LiveCon.TV. For $5.99, fans can watch the awards show Live, giving them access to both days.
Furthermore, another deal has been shared by The Golden Disc Awards. For $9.99, fans are given access to the two-day awards show, as well as a VOD recording of the event.
A VOD of just the event can also be bought for $9.99. According to LiveCon.TV, all options will have English subtitles so non-Korean- speaking ARMYS can follow along.
Looking For Free?
Of course, the Golden Disc Awards also prepared for those who wish to watch the awards show for free. The show will post the performances on its YouTube channel at no cost.
However, there will be a delay in the posting, so fans will have to wait a while after the broadcast finishes airing.