TV
Kim Ji Won And Lee Min Ki In Positive Discussion For A Reunion In New JTBC Drama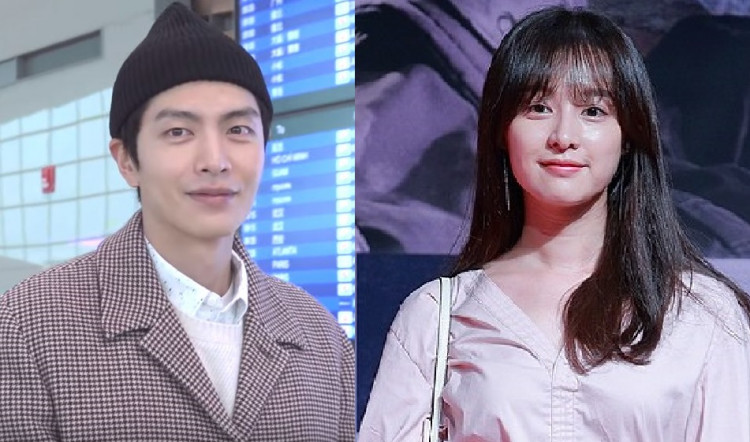 Kim Ji Won and Lee Min Ki, who previously starred in the 2018 movie "Detective K: Secret of the Living Dead" are in talks to star in a new drama together.
In their previous roles, Kim Ji Won played a woman who lost her memory named Wolmyeong, and Lee Min Ki took the role of the mysterious Heukdopo. With the two's tandem in a new project, fans are curious about what kind of roles they may play in this new drama.
A Light For The Pair's Team-Up
SpoTVNews reported on January 8 that the two actors had been confirmed to star in Park Hae Young's new drama. The said series will be directed by producing director (PD) Kim Seok Yoon and air on JTBC.
However, after the news circulated, a source from JTBC clarified that Lee Min Ki and Kim Ji Won are still positively reviewing offers to star in the drama. Also, the new drama's title and schedule have not been decided yet.
The Drama Waiting For The Casts' 'Yes'
Furthermore, if ever Kim Ji Won and Lee Min Ki decide to appear in the drama, they will be reuniting with the director of the movie "Detective K: Secret of the Living Dead," Kim Seok Yoon.
The upcoming TV series's writer named Park Hae Young has written many dramas, including Another Oh Hae Young and My Mister. With this, Fans can look forward to another spectacular story under the pen of the excellent writer.
Moreover, this year will be the start of this JTBC drama filming and is scheduled to air sometime next year.
Finally, Kim Ji Won is currently filming Lovestruck in the City, set to air on KakaoTV, while The Lies Within star Lee Min Ki will be present in the MBC drama Oh! Master (literal title), set to air in March.