Celebrity
BLACKPINK Members Tail IU In The 2020 Most Popular Overseas Celebrities In China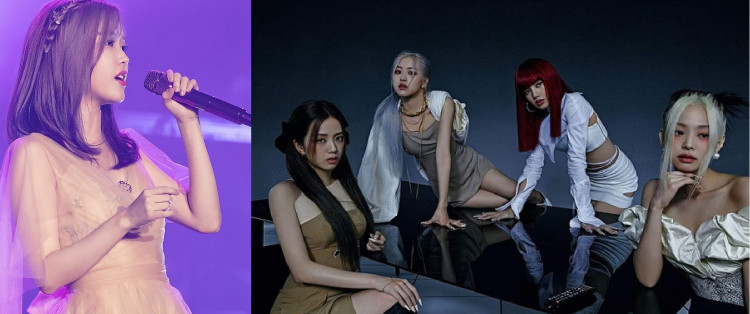 IU and BLACKPINK's Lisa, Jennie, Jisoo, and Rose were hailed as the 2020 most popular overseas celebrities in China!
To mark the start of 2021, China's social media platform Weibo announced the 2020 Popular Overseas Celebrities Ranking.
Popular Female Celebrities
IU, who recently gifted low-income students during Christmas with 100 million won, came in first place in the female celebrity category, followed by all the members of BLACKPINK.
The actress's donation was allocated for the living expenses of low-income students raised by their grandparents and their schooling expenses as they prepare to go to college.
In second place is the returnee dance mentor for iQIYI's idol survival program, Youth With You season 3, BLACKPINK's Lisa.
As recently reported, after working with the female trainees on season 2, this is Lisa's second season as a mentor for the popular survival series.
Furthermore, in third place is the Chanel brand ambassador and the SOLO singer, Jennie. And simultaneously, the Dior ambassador and the Snowdrop actress, Jisoo, took the fourth, while the face of Saint Laurent, Rose, ranked in fifth place.
China's Famous Male Foreign Celebrities
On the other hand, Weibo also announced the famous male overseas celebrities. Topping the list is the controversial EXO's Chanyeol, set to appear in Law Of The Jungle.
Recently, Chanyeol has been surrounded by controversy when a netizen claiming to be his ex-girlfriend made the allegation claim that he had inappropriate relations with at least ten other women. With this, netizens asked management of the new to pluck Chanyeol out on the show.
Moreover, EXO's Baekhyun and Sehyun took the second and third spots of the ranking while taking the fourth and fifth place are Big Bang's G-Dragon and actor Lee Jong Seok.
Meanwhile, for 17 consecutive months since February of 2019, IU has topped Weibo's popularity charts.