Celebrity
EXO's D.O.'s Final Break From Military: To Be Discharged Without Returning To Army Base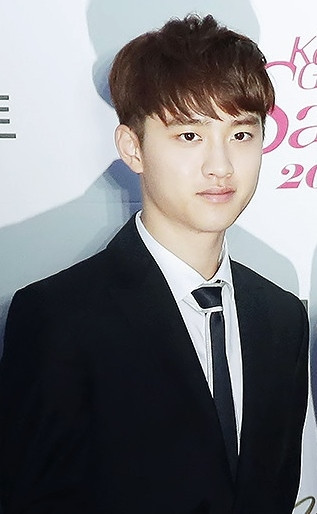 D.O, one of the main vocalists of EXO, will finally be discharged from the military in line with COVID-19 regulations.
The marvelous EXO member known to have starred in various dramas and movies has already chosen a film titled "The Moon" (tentative title) to be his first project after his discharge.
Kim Yong Hwa was said to direct the upcoming film, who also wrote and directed the epic Along With the Gods series.
The Moon will follow the story of a man left alone in space by accident and another man trying to bring him back to the planet safely from Earth.
As reported, D.O. will play the Moon's isolated character. Simultaneously, Seol Kyung Gu takes a lonely man who works in an observatory on Earth.
What Makes D.O.'s Heart Flutter While In The Military?
It was revealed last month that sergeant Do Kyung Soo (D.O.) of the Capital Mechanized Infantry Division took part in the proud soldier challenge aiming to create an atmosphere of having pride in serving in the military.
One of his 30 questions is about what he's thinking lately and what makes his heart flutter. Candidly, the K-pop idol answered, "My discharge."
The idol also mentioned that the debut stage of EXO is his most memorable moment. He also expressed that he is thankful to all the fans who are waiting for his return.
D.O.'s Most-Awaited Day
As divulged by SM Entertainment on December 28, D.O. is currently on final leave, and without returning to the base, he will be discharged on January 25, 2021. "This is in line with instructions aimed to prevent the spread of COVID-19. There will be no separate discharge event," SM added.
It was on July 1 when D.O. joined the military last year. He participated in the military musical Return: The Promise of the Day during his service.
Meanwhile, D.O. is the second member to complete his military duties after Xiumin.