Celebrity
BLACKPINK Unveils Mesmerizing Photo Concepts For '2021 Season's Greetings'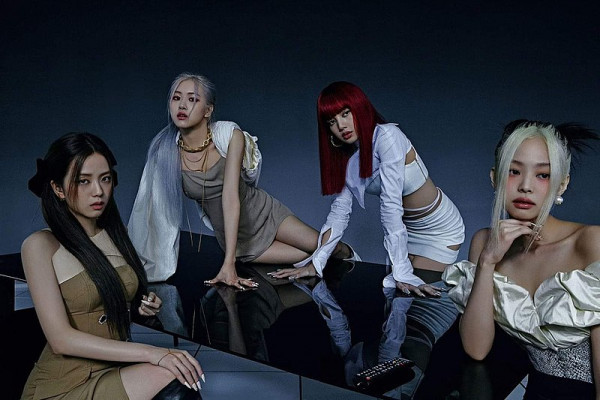 BLACKPINK, who has recently postponed their first-ever virtual concert due to South Korea's current regulations to manage the ongoing coronavirus pandemic, has finally released their most-awaited series of "2021 Season's Greetings." The said concept photos of the famous quartet are their Christmas gift for fans.
On December 17, the quartet took to social media to reveal the new date of the virtual concert and explain the reasons behind the postponement. THE SHOW, initially set to air on December 27 on YouTube, was reset to January 31, 2021, at 2 pm KST.
Jisoo then stated that they couldn't wait to meet their BLINKs as soon as possible. However, to ensure safe performance and comply with the Korean COVID-19 prevention guidelines, they have decided to postpone THE SHOW next year.
The Colorful Photos Of The Superstars
In The quartet's concepts, each of them showed off their colors with the idea of four colorful angels wearing lace dresses adorned with cute accessories.
The striking charisma of Jennie was even made more plausible with her intense red lipstick. In fresh green colors, Rose showed off the alluring beauty of a forest fairy.
Furthermore, with oversized pink wings, Lisa also showed off her enigmatic vibe as Jisoo displayed the innocent beauty in white.
How To Purchase BLACKPINK's Season's Greetings?
On December 30, BLACKPINK's "2021 Season's Greeting" photos will officially be released. And as of the moment, it is available through a pre-order sale.
As all the members decided on the photoshoot concept starting from the hair, makeup, and styling, the photos will be produced as a limited edition. The girls' involvement in the images' production makes this year's season's greeting much more meaningful.
Meanwhile, the Season's Greetings of BLACKPINK will be including various goods. This will include an original DVD, three types of calendars, a scheduler, photo cards, stickers, mini brochures of each member, and postcards.