Business
Here Are The Prominent Entertainment Agencies That Soared High On Album Sales This Year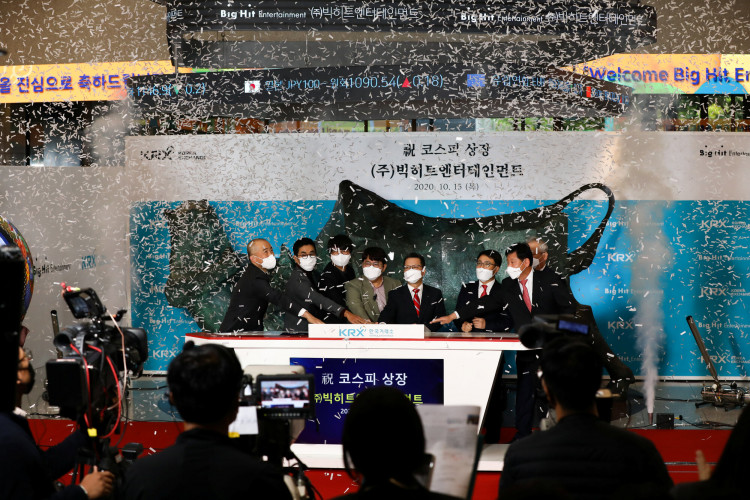 This year would not close its chapter without revealing the entertainment companies that made it to the top list for album sales. With that said, concerned and vigilant netizens have gathered data that will show the firms that have sold the most number of albums this year.
What makes K-pop idols, idols?
With the extravagance and super ensemble of K-pop idols, behind it are the ever-supportive agencies with hardworking crew and staff. The team dedicated to working for the idols are meant to be the firm foundation of its success.
With the massive success of its talents, it also speaks of how successful the agency even begets. With all the lists trying to be the official one, another entry made its way to insiders, revealing such familiar names on the top list.
The list talks about various entertainment companies that have sold the most number of albums this year, also speaking of how good they are in their tactic in making their idols world-renowned. Being internationally known means a broader market to storm over, leading to a significant figure on reports by the end of the year.
Check out the list
Allkpop reported that a list that shows the total album sold by entertainment agencies in South Korea was uploaded on an online community on December 15 (Tuesday), revealing data for this year until the day it was posted.
Big Hit Entertainment, the agency behind BTS, owns the first spot with 10,054,929 albums sold. SM Entertainment follows with 8,162,875, JYP Entertainment on the third spot with 4,066,460.
Furthermore, Pledis Entertainment and YG Entertainment follow with 2,915,070 and 2,751,917 albums sold, respectively.
Proving its success in the industry's business side, the top list names show no shock to many, as the agencies' idols reflect the figures shown on the data.
Next year, as the online market continues to become bigger, the figures are expected to skyrocket to a different level of a spike, marking another era for fans, the entertainment industry, and the business world.