Business
Big Hit's '2021 New Year's Eve Live' Merchandise: Worth It Or Not?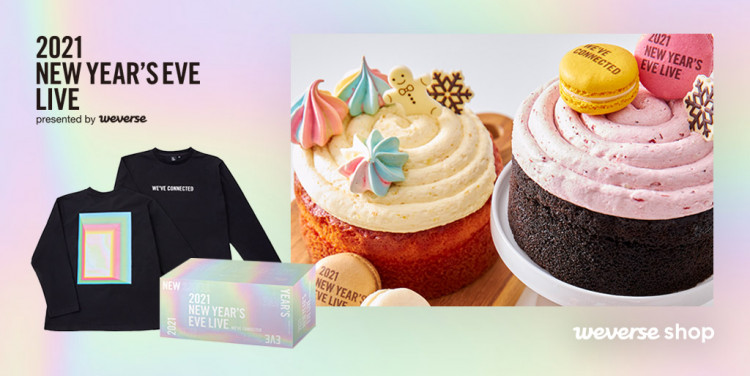 Big Hit Labels is slated to hold a New Year's Eve special concert that hails its finest artists as the main acts. That said, the 2021 New Year's Eve Live wrapped merchandise made available on Weverse Shop, leading fans to put on their remarks if the items are worth the spend.
Food for a concert?
On the official Twitter account of Weverse Shop [@weversehop], an announcement was made using the hashtags #2021NYEL, #WEVE_CONNECTED, #2021NYEL_MERCH. It comes with the caption that reads: "Ding-dong! Here's a special New Year's Eve for you!"
The tweet introduces Big Hit Labels' 2021 New Year's Eve Live merchandise being sold at the online store, with the launch date of December 15 (Tuesday), kicking off at 11 AM, following South Korea's time zone.
The items are French macaroons, icings, cake pudding, and pop that can be used during the concert. However, as fascinating as the products are, two teams were formed: those who approve the items and the opposite.
It also had non-edible items like posters, postcards, and special kits that fans will surely love to possess and hold on to them while watching the concert. But what made the netizens worry is the DIY cake that was highlighted in the video.
Just minutes after Big Hit Labels introduced the items, netizens immediately blurted their remarks towards the products, a mixed on, though.
Here are what the netizens have to say
One fan commented, and as quoted by Allkpop, "This is too much, I feel Big Hit is trying to sell everything now by putting their artists' names on it."
Another Twitter user said, "The prices are too high again."
Previously, Big Hit Labels' 2021 New Year's Eve Live faced a possible boycott due to its online tickets' high prices. Fans were also dismayed by the in-live audience's cancellation; however, it all due to the spiking cases of COVID-19 in the country.
Meanwhile, to purchase, visit Weverse Shop's website.
What are your thoughts? Worthy or nah?