Celebrity
BLACKPINK Is Up To Something: 'The Invitation'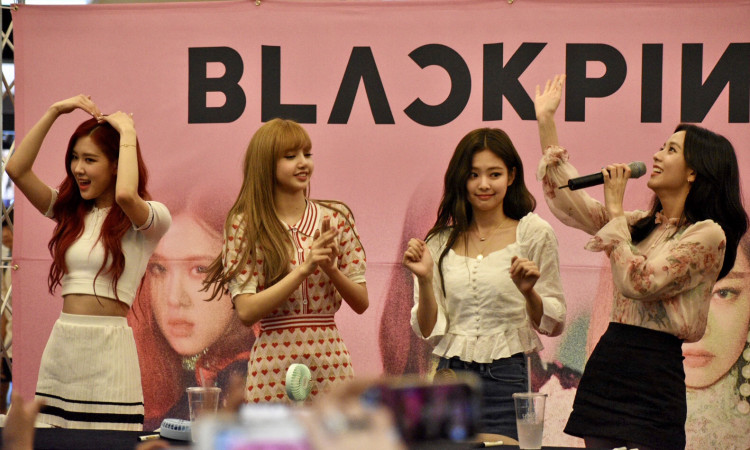 The K-pop femme fatale, BLACKPINK, is working on something chilly as a new video made its way to the attention of BLINKS from across the globe entitled BLACKPINK – The Invitation.
BLACKPINK calls
YG Entertainment's finest, BLACKPINK, revealed a cryptic yet exciting video clip that announces a new stint by the quartet. Indeed, Rose, Jennie, Lisa, and Jisoo would not let 2020 end without a colossal bang with BLACKPINK – The Invitation.
The video was uploaded on BLACKPINK's official Youtube channel on December 1 (Tuesday), as per Soompi. It lasted for full 20 seconds, kicking off the clip with a "1," "2," "4" number on a suitcase lock, as it tags along with a mysterious music background.
The said number turns out to be the black suitcase's passcode while a person wearing white gloves puts the silver button plaque of Youtube inside. The video further reveals a QR code by the end of the session, which leads to the Youtube channel of the Kill This Love singers and rappers.
The said item is on schedule to be delivered by December 3 at precisely 11 AM, following South Korea's time zone.
What is it? Well, we don't know, but one this is for sure, the queens is up for a significant year-ender stint!
Here is what we know about BLACKPINK's
The Invitation
As reported by Allkpop, BLACKPINK – The Invitation is genuinely a massive year-ender event. The mysterious event, for now, has made the curiosity of BLINKS to climb to its highest level.
It comes after the femme fatale dropped the teaser for BLACKPINK – AROUND THE WORLD, with only a few details blurted out regarding the matter. On the other hand, BLACKPINK's home management and recording label, YG Entertainment, has not revealed the needed bits for The Invitation.
Meanwhile, watch the video teaser below and tell us your insights in the comments section below. Stay tuned!